FDA approves Novartis' Cosentyx for AS and PsA
Cosentyx (secukinumab) is a fully human monoclonal antibody that selectively neutralizes circulating interleukin-17A (IL-17A)…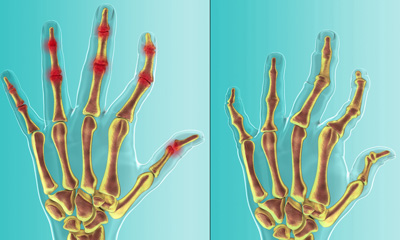 The US Food and Drug Administration (FDA) has approved Novartis' Cosentyx (secukinumab) for the treatment of two new indications – adults with active ankylosing spondylitis (AS) and active psoriatic arthritis (PsA).

Cosentyx is a fully human monoclonal antibody that selectively neutralizes circulating interleukin-17A (IL-17A). Research suggests that IL-17A may play an important role in driving the body's immune response in psoriasis, PsA and AS.The two new indications follow the earlier FDA approval for Cosentyx to treat adult patients with moderate-to-severe plaque psoriasis, and European approval for AS and PsA in November 2015.
Commenting on the announcement, David Epstein, Division Head, Novartis Pharmaceuticals, said: "These new approvals are a potential turning point for people living with ankylosing spondylitis and psoriatic arthritis in the US, as Cosentyx provides a novel and targeted way of inhibiting the inflammatory process of these two conditions. The results from our studies have shown that the majority of patients treated with Cosentyx have a significant reduction in their signs and symptoms of ankylosing spondylitis and psoriatic arthritis, and show major improvements in their ability to undertake everyday activities."
Cosentyx improved signs and symptoms of AS and PsA in trials
The approvals are based on the efficacy and safety outcomes from four placebo-controlled Phase III studies, which included over 1,500 adult patients with AS or PsA that were biologic treatment naïve or had an inadequate response / were intolerant to anti-TNFs. In the studies, Cosentyx met the primary endpoints achieving statistically significant improvements versus placebo in the signs and symptoms of AS and PsA, as measured by at least a 20% improvement in the Assessment of Spondyloarthritis International Society criteria (ASAS 20) at Week 16, and a 20% reduction in the American College of Rheumatology (ACR 20) response criteria at Week 24, respectively. ASAS 20 and ACR 20 are standard tools used to assess clinical improvement in AS and PsA.
More than 9,600 patients have been treated with Cosentyx in clinical trials across multiple indications, and over 15,000 patients with psoriasis have already been treated in the post-marketing setting. The safety profile of Cosentyx was shown to be consistent with that seen in clinical trials across multiple indications.
Related organisations
Related drugs
Related diseases & conditions