Keytruda and AFM13 to be investigated in Hodgkin lymphoma
The purpose of the study is to establish a dosing regimen for this combination therapy and assess its safety and efficacy…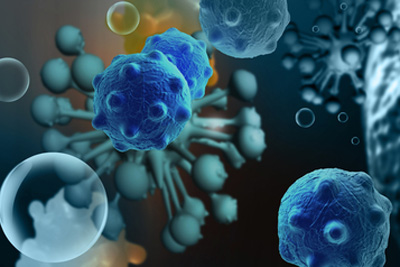 Affimed has entered into a clinical research collaboration in immuno-oncology with Merck (known as MSD outside the US and Canada) for a Phase 1b clinical trial to investigate the combination of Merck's Keytruda (pembrolizumab) with Affimed's AFM13 for the treatment of patients with Hodgkin lymphoma.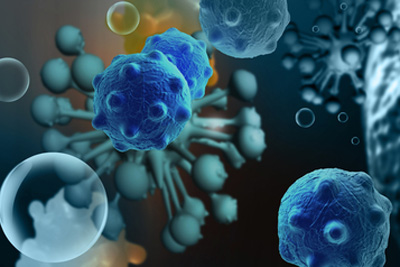 The combination will be investigated in patients whose disease has relapsed or is refractory to chemotherapy, including treatment with the marketed antibody-drug-conjugate Adcetris (brentuximab vedotin). The purpose of the study is to establish a dosing regimen for this combination therapy and assess its safety and efficacy. Affimed is on track to initiate the study in the first half of 2016.
AFM13 is a bispecific antibody targeting CD30, an antigen specifically expressed in a variety of T- and B-cell lymphomas and targeting CD16A, an antigen expressed on natural killer (NK-) cells, which are important for the activation of the innate immune system and the subsequent killing of tumour cells. Keytruda is a humanised monoclonal antibody that works by increasing the ability of the body's immune system to help detect and fight tumour cells. Keytruda blocks the interaction between PD-1 and its ligands, PD-L1 and PD-L2, thereby activating T lymphocytes, which may affect both tumour cells and healthy cells.
AFM13 demonstrated impressive synergy with an anti-PD-1 antibody in preclinical studies
In patient-derived xenograft models, AFM13, in combination with an anti-PD-1 antibody, demonstrated impressive synergy, with up to 90% of the tumour eradicated. In this preclinical work, conducted at Stanford University, it was also shown that both NK- and T-cells infiltrated the tumours and that cytokine levels, including notably interferon-gamma, were elevated.
Commenting on the announcement, Dr Adi Hoess, CEO of Affimed, said, "Our development strategy is to combine our NK-cell engagers with other immunotherapies that could enhance their efficacy through the uptake of both NK-cells and T-cells, and the collaboration with Merck is an important step in executing this strategy. AFM13, a first-in-class NK-cell engager, has shown an acceptable safety profile and preliminary antitumour activity in the first-in-human Phase 1 study. Additionally, preclinical studies indicate that a combination with an anti PD-1 therapy could act synergistically and represent an additional future treatment option for patients."
Related diseases & conditions