Easily measure cancer cell death in a co-culture with KILR™ Assays from DiscoverX
DiscoverX Corporation announced the launch of the KILR Cytotoxicity Assay, a pioneering approach to accelerate the development of cancer immunotherapy drugs…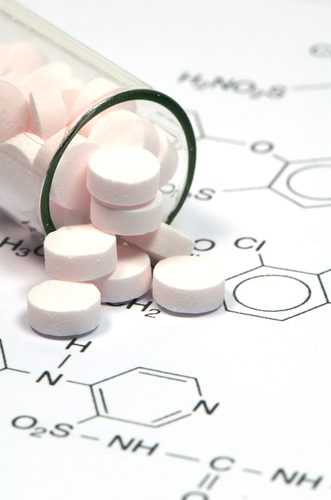 DiscoverX Corporation, a leading supplier of innovative cell-based assays and services for drug discovery and development, announced the launch of the KILR Cytotoxicity Assay, a pioneering approach to accelerate the development of cancer immunotherapy drugs.
Development of complex cancer immunotherapy drugs requires robust cell-based assays that allow scientists to determine whether a drug candidate can cause immune effector cells to kill the target cancer cells. Importantly, the identification of functional cancer immunotherapy drug candidates in a screen requires scalable, high sensitivity cellular cytotoxicity assays. These assays must be capable of specifically detecting target cancer cell death over background effector cell death in a co-culture, without the use of radioactivity or cell dyes. "Our KILR Cytotoxicity Assay is a high sensitivity, chemiluminescent method that specifically measures target cell cytotoxicity in a simple scalable assay format," said Todd R. Nelson Ph.D., CEO of DiscoverX. "The assay has broad applications for the development of a wide variety of cancer immunotherapy drugs, including antibody based drugs and cellular therapies including chimeric antigen receptor t-cell, or CAR-T therapy."
KILR Cytotoxicity Assays are engineered to express a proprietary protein tag inside the target cells which is easily detected in the media only upon target cell death. The assay, which measures chemiluminescence, can robustly and reliably detect fewer than 100 dead cells in a single well within a 96-well plate, giving it exceptional sensitivity to detect molecules with low cytotoxicity, such as antibody drug conjugates. Theresa Schaub, Sr. VP of Global Marketing for DiscoverX, noted that, "The novel KILR cytotoxicity assay, developed using our patented EFC technology, is designed to be an easy-to-implement, dye-free, non-leaky substitute for radioactive chromium release assays, with a scalable one-step protocol for rapid biopharmaceutical screening as well as bioanalytical quality control applications."
For more information on the KILR cytotoxicity assays, visit www.discoverx.com/KILR.
Related topics
Related organisations