EC approves osimertinib in EGFR T790M mutation-positive NSCLC
The European Commission (EC) has granted conditional marketing authorisation for AstraZeneca's Tagrisso (AZD9291, osimertinib) for the treatment of adult patients with locally advanced or metastatic epidermal growth factor receptor (EGFR) T790M mutation-positive non-small cell lung cancer (NSCLC).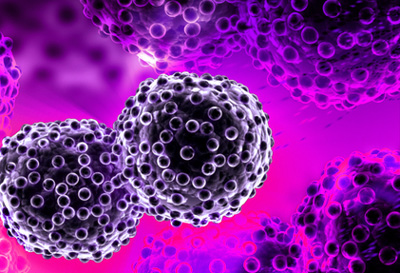 Osimertinib is indicated for patients with T790M mutation-positive NSCLC, irrespective of previous treatment with an EGFR tyrosine kinase inhibitor (TKI). Eligibility for treatment with osimertinib will be dependent on mutation status, to be determined through a validated diagnostic test based on a tumour tissue sample or plasma.
Commenting on the approval, Sean Bohen, Executive Vice President, Global Medicines Development and Chief Medical Officer at AstraZeneca, said: "Osimertinib defines a new generation of targeted EGFR-TKI treatments, and the European Commission's expedited approval reflects the importance of this innovative medicine for addressing the needs of patients with lung cancer who have the T790M mutation. We are now building on our understanding of the clinical activity of osimertinib to explore its full potential in patients with EGFRm lung cancer in multiple treatment settings."
Approval based on two Phase II studies and a Phase I expansion study
Mutations in the EGFR receptor can lead to uncontrolled cell growth and tumour formation. Osimertinib targets both the EGFR mutation that triggers cancer development and T790M, a mutation that makes tumours resistant to existing treatment with EGFR-TKIs. Nearly two out of three patients with NSCLC whose disease progresses after treatment with an EGFR inhibitor develop the T790M mutation, for which treatment options are limited. A small number of patients (approximately 3-5%) have the T790M mutation at NSCLC diagnosis.
The EU approval for osimertinib is based on data from two Phase II studies (AURA extension and AURA2) and the AURA Phase I expansion study, which demonstrated efficacy in 474 patients with EGFRm T790M NSCLC who had progressed on or after an EGFR-TKI. In the combined Phase II studies, the objective response rate (ORR) was 66%, and in the Phase I study it was 62%. Progression-free survival (PFS) was 9.7 months in the combined Phase II studies and 11 months in the Phase I trial. Median duration of response (DOR) in the Phase I study was 9.7 months, and in the combined Phase II studies, median DOR was not reached.