Results from TITAN study of caplacizumab published
Results from Ablynx's worldwide Phase II TITAN study with caplacizumab for patients with acquired thrombotic thrombocytopenic purpura (aTTP) have been published…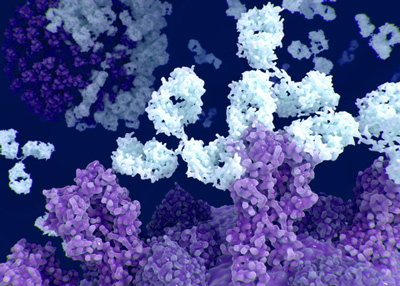 Results from Ablynx's worldwide Phase II TITAN study with caplacizumab for patients with acquired thrombotic thrombocytopenic purpura (aTTP) have been published.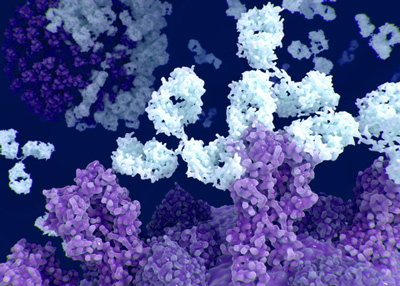 Caplacizumab is a highly potent and selective bivalent anti-von Willebrand Factor (vWF) Nanobody that received Orphan Drug Designation in the USA and EU in 2009. The therapy inhibits the interaction between ultra-large vWF and platelets by targeting the A1 domain of vWF. It thereby prevents platelet aggregation and the formation of micro-clots during the acute, critical phase of acquired TTP.
The therapy's clinical effect was demonstrated in the Phase II TITAN study in 75 patients with aTTP as indicated by a nearly 40% reduction in median time to platelet count normalisation. Treatment with caplacizumab reduced the use of daily plasma exchange (PEX) and prevented further consumption of platelets in microthrombi and small blood vessel occlusion. The effect of the therapy was also shown by the low number of recurrences requiring re-initiation of daily plasma exchange during treatment with caplacizumab.
Ablynx 'on track' to file for conditional approval of caplacizumab
"Caplacizumab has the potential to become an important new component in the standard of care for patients with acquired TTP" said Professor Flora Peyvandi, Principal Investigator for the TITAN study at IRCCS Maggiore Hospital Foundation, University of Milan, Italy. "The results from the Phase II TITAN study showed that caplacizumab acts quickly to control the critical acute phase of the disease and protects patients until immunosuppressive treatments take effect."
Ablynx says the results from the TITAN study will serve as the basis for filing for conditional approval in Europe in H1 2017. The therapy could be the first drug specifically approved for the treatment of acquired TTP.
Dr Robert K. Zeldin, Chief Medical Officer of Ablynx, commented: "This publication is the culmination of over a decade of work by Ablynx and its external collaborators. We are on track to file for conditional approval of caplacizumab in Europe in 2017 and to complete enrolment of the confirmatory Phase III study before the end of 2017. We look forward to making caplacizumab available for patients with this devastating disease."
Related topics
Related organisations