Gilead announces results from study evaluating switching to F/TAF-based regimens from Truvada
At Week 48 of the study, the F/TAF-based regimens were found to be statistically non-inferior to the F/TDF-based regimens in HIV-1 infected adult patients…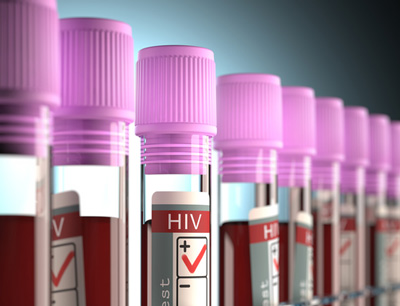 Gilead has announced 48-week results from a Phase 3 study (Study 1089) evaluating the safety and efficacy of switching virologically suppressed HIV-1 infected adult patients from regimens containing emtricitabine and tenofovir disoproxil fumarate (F/TDF or Truvada) to regimens containing the investigational fixed-dose combination of emtricitabine and tenofovir alafenamide (200/10 mg and 200/25 mg) (F/TAF).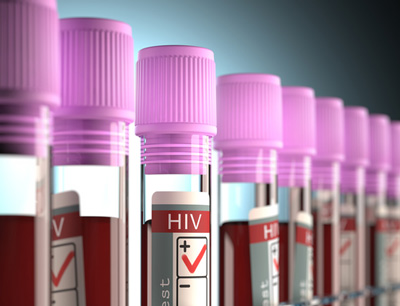 At Week 48, the F/TAF-based regimens were found to be statistically non-inferior to the F/TDF-based regimens, based on percentages of patients with HIV-1 RNA levels less than 50 copies/mL.  The study also demonstrated statistically significant improvements in renal and bone laboratory parameters among patients receiving F/TAF-based regimens.
"This study reinforces the benefits we've consistently seen in other trials evaluating TAF-based regimens, including high rates of viral suppression and improvements in renal and bone lab safety parameters," said Joel Gallant, MD, MPH, lead author of the Phase 3 study, Medical Director of Specialty Services at Southwest CARE Centre in Santa Fe, NM. "This is also the first study to demonstrate the versatility of F/TAF as an experimental, fixed-dose combination HIV treatment backbone that can be paired with a range of third agents to help meet the diverse needs of people living with HIV."
TAF is a novel targeted prodrug of tenofovir that has demonstrated high antiviral efficacy similar to and at a dose less than one-tenth that of Gilead's Viread (tenofovir disoproxil fumarate, TDF). TAF has also demonstrated improvement in surrogate laboratory markers of renal and bone safety as compared to TDF in clinical trials in combination with other antiretroviral agents. Data show that because TAF enters cells, including HIV-infected cells, more efficiently than TDF, it can be given at a much lower dose and there is 90 percent less tenofovir in the bloodstream.
In the study, 663 patients were randomised either to switch to an F/TAF- or continue an F/TDF-based regimen containing a third antiretroviral agent that was part of the participant's pre-existing treatment regimen.  Dosing of F/TAF was dependent on the third agent, which included: ritonavir-boosted atazanavir, ritonavir-boosted lopinavir, ritonavir-boosted darunavir, efavirenz, rilpivirine, nevirapine, raltegravir, dolutegravir and maraviroc.
High rates of virologic suppression were maintained in both groups
Through Week 48, similar high rates of virologic suppression (HIV-1 RNA <50 c/mL) were maintained in both treatment groups.  Drug-related serious adverse events were rare in both groups; drug discontinuation due to adverse events also was low across both groups.  The most commonly reported adverse events in both arms included upper respiratory tract infection, diarrhoea, nasopharyngitis, headache and bronchitis.
Statistically significant differences were observed in changes from baseline to Week 48 in bone mineral density (BMD) between patients receiving F/TAF-based regimens compared to patients receiving F/TDF-based regimens.  Additionally, more patients receiving F/TAF-based regimens experienced a greater than three percent improvement in BMD from baseline to Week 48, compared with those receiving F/TDF-based regimens.
Statistically significant differences also were observed in multiple tests of renal function between patients receiving F/TAF-based regimens compared to patients receiving F/TDF-based regimens, which included changes from baseline to Week 48 in estimated GFR  and percent changes in: urine protein-to-creatinine ratio (UPCR); urine albumin-to-creatinine ratio (UACR);  urine retinol binding protein-to-creatinine ratio and urine beta-2 microglobulin-to-creatinine ratio.  There were no cases of proximal renal tubulopathy in either arm.
In April 2015, Gilead filed a New Drug Application (NDA) with the US Food and Drug Administration (FDA) for two fixed-dose combinations of F/TAF (200/10 mg and 200/25 mg), and the FDA has set a target review date under the Prescription Drug User Fee Act (PDUFA) of 7 April  2016. A Marketing Authorisation Application (MAA) in the European Union (EU) for F/TAF was fully validated in May last year.
Related topics
Related organisations
Related diseases & conditions