Orphan drug designation recommended for acalabrutinib in three indications
AstraZeneca and Acerta Pharma have announced that the European Medicines Agency (EMA) Committee for Orphan Medicinal Products (COMP) adopted three positive opinions recommending acalabrutinib (ACP-196) for designation as an orphan medicinal product.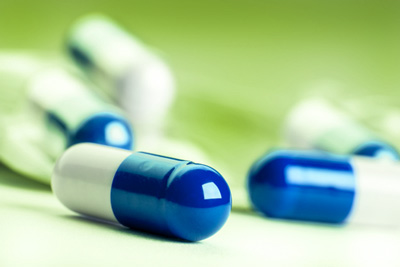 The three positive opinions are for the treatment of chronic lymphocytic leukaemia (CLL) / small lymphocytic lymphoma (SLL), mantle cell lymphoma (MCL) and lymphoplasmacytic lymphoma (Waldenström's macroglobulinaemia, WM).
Commenting on the announcement, Sean Bohen, Executive Vice-President of Global Medicines Development and Chief Medical Officer at AstraZeneca, said: "Today's three positive opinions recommending acalabrutinib for designation as an orphan medicinal product are important milestones. They reinforce the strategic rationale for our investment in Acerta, demonstrating clear progress in developing a potential best-in-class medicine that could transform treatment for patients across a range of blood cancers. The positive opinions underscore the continued need for the development of new therapies in these serious and life-threatening conditions and support our commitment to bring new medicines to patients as quickly as possible."
Acalabrutinib is in currently in Phase II/III trials in CLL, MCL and WM
The COMP adopts an opinion on Orphan Drug Designation, after which the opinion is submitted to the European Commission (EC) for endorsement. Orphan Drug Designation is a status assigned to a medicine intended for use in rare diseases. To be granted orphan status by the EC, a medicine must be intended for the treatment, prevention or diagnosis of a disease that is life threatening and has a prevalence of up to five in 10,000 in the European Union. Additionally, the intended medicine must aim to provide significant benefit to those affected by the condition. Orphan status provides companies with development and market exclusivity incentives for designated compounds and medicines.
In addition to ongoing Phase II/III trials in CLL, MCL and WM, acalabrutinib is currently being tested in Phase I/II trials in monotherapy as well as in combination with immunotherapy or chemotherapies in a range of other blood cancers and solid tumours.