Amgen submits sBLA for Blincyto to the FDA
The sBLA includes new data supporting the treatment of paediatric and adolescent patients with Philadelphia chromosome-negative (Ph-) relapsed or refractory B-cell precursor acute lymphoblastic leukaemia (ALL)…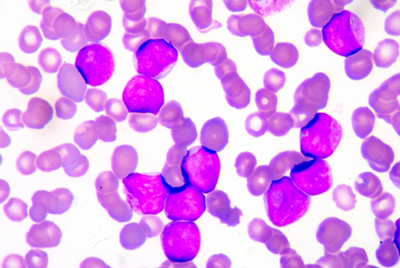 Amgen has submitted a supplemental Biologics License Application (sBLA) to the US Food and Drug Administration (FDA) for Blincyto (blinatumomab) to include new data supporting the treatment of paediatric and adolescent patients with Philadelphia chromosome-negative (Ph-) relapsed or refractory B-cell precursor acute lymphoblastic leukaemia (ALL).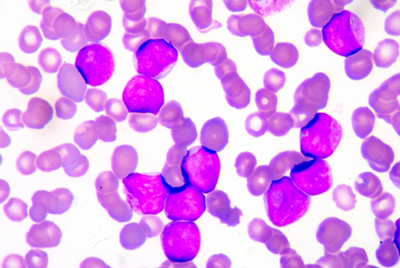 Blincyto, the first-and-only FDA-approved bispecific CD19-directed CD3 T cell engager (BiTE) immunotherapy, is currently available under an accelerated approval in the US for the treatment of Ph- relapsed or refractory B-cell precursor ALL, a rare and rapidly progressing cancer of the blood and bone marrow impacting both adults and children.
ALL is the most common type of cancer in children. While 95% of children with ALL achieve a complete remission with first-line treatment, approximately 650 children in the US each year will relapse or be refractory to treatment. Paediatric patients with relapsed or refractory ALL have poor long-term outcomes, with an overall survival of less than 10 percent. New approaches are needed to improve response rates and help certain patients meet eligibility requirements to receive an allogeneic haematopoietic stem cell transplantation (alloHSCT), the only potentially curative option for patients with relapsed or refractory disease.
"Children with relapsed or refractory ALL have very poor long-term outcomes and currently there are limited available therapies to induce remission," said Sean E. Harper, M.D., executive vice president of Research and Development at Amgen. "We look forward to collaborating with regulatory authorities to make Blincyto available to this ultra-orphan patient population with a high unmet medical need."
sBLA based on data from Study '205
The sBLA is based on data from the Phase 1/2 '205 single-arm trial. Study '205 evaluated Blincyto in a Phase 1/2 single-arm, multicentre, dose-finding, efficacy trial in patients less than 18 years of age with Ph- B-cell precursor ALL that was refractory, had relapsed at least twice or relapsed after an alloHSCT. The trial found that treatment with Blincyto induced complete remission in a clinically meaningful number of paediatric patients with Ph- relapsed or refractory B-cell precursor ALL. Overall, the types of serious adverse events (AEs) reported in the paediatric population are consistent with the known Blincyto safety profile. The FDA approved prescribing information for Blincyto includes a boxed warning for cytokine release syndrome and neurologic toxicities.
Blincyto was recently granted conditional marketing authorisation in the European Union for the treatment of adults with Ph- relapsed or refractory B-precursor ALL.
Related topics
Related organisations
Related diseases & conditions