sarilumab demonstrates superiority to adalimumab in rheumatoid arthritis
A Phase III study demonstrated that sarilumab was superior to adalimumab in improving signs and symptoms in patients with active RA…
Sanofi and Regeneron have announced that a Phase III monotherapy study met its primary endpoint demonstrating that sarilumab was superior to adalimumab (marketed by AbbVie as Humira) in improving signs and symptoms in patients with active rheumatoid arthritis (RA) at Week 24.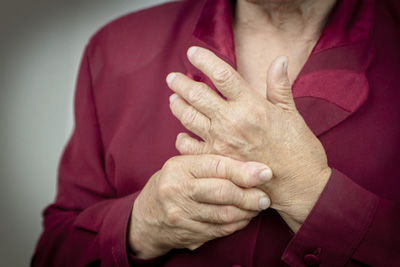 The primary endpoint of the study was change from baseline in DAS28-ESR at 24 weeks, which demonstrated a statistically significant difference in favour of sarilumab. The study also met clinically important secondary endpoints including improvements in signs and symptoms of RA as measured by patients achieving a 20% improvement in the American College of Rheumatology (ACR) criteria. Additional positive secondary endpoints included ACR50 and ACR70 response, and improvement in physical function, as measured by the Health Assessment Questionnaire – Disability Index (HAQ-DI) as compared to adalimumab. DAS28-ESR is a measure of disease activity in RA, which includes the evaluation of 28 joints in the body for tenderness and swelling, a general health assessment, and ESR, a laboratory measure for inflammation.
Sarilumab may be an option for patients unable to take methotrexate
The incidence of adverse events, serious adverse events, infections, and serious infections were generally similar between groups. Neutropenia, which was not associated with infections, was more common with sarilumab, as has been seen in previous studies with IL-6 inhibitors. Injection site erythema was also more common with sarilumab. 
Commenting on the results, Janet van Adelsberg, M.D., Senior Director, Clinical Sciences, Immunology and Inflammation, Regeneron, said: "In this study, sarilumab monotherapy provided stronger efficacy than adalimumab monotherapy. Adalimumab is one of the most commonly used biologic medicines in RA. This is the first time an IL-6 receptor blocker delivered subcutaneously has demonstrated superiority over adalimumab monotherapy in RA."
Dr Simon Cooper, MBBS VP, Global Project Head, Immunology and Inflammation, Sanofi, added: "These data suggest that sarilumab, if approved, may be an option for patients unable to tolerate or take methotrexate, and we look forward to sharing further details at an upcoming medical congress."
In response to these Phase III results, AbbVie said: "This study only evaluated signs and symptoms of RA with monotherapy treatment. The current standard of care and routine clinical practice is the combination therapy of anti-TNFs and methotrexate, with the goal of preventing the progression of joint damage, a clinical measure where Humira has set the standard."