Wickham Labs to Exhibit at Med-Tech Innovation Expo 2016
Wickham Laboratories Ltd will be on Stand 12 at the upcoming Med-Tech Innovation Expo at the Ricoh Arena in Coventry, April 20-21…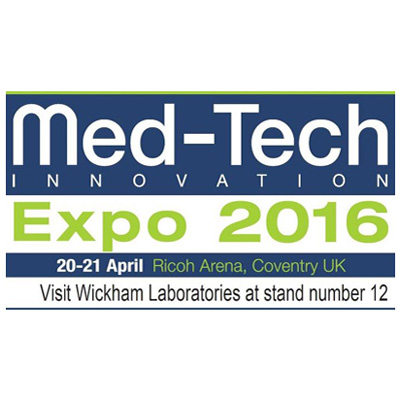 Wickham Laboratories Ltd will be on Stand 12 at the upcoming Med-Tech Innovation Expo at the Ricoh Arena in Coventry, April 20-21.
Med-Tech Innovation Expo is the only dedicated event in the UK serving the medical technology industry and brings together more than 130 companies covering packaging, design, manufacturing and other services. In addition to the exhibitor's hall, this event also offers a robust conference programme and specialised networking opportunities for attendees from across the medical device and healthcare industries.
We look forward to joining this exhibition for the first time in 2016. Please stop by Stand 12 to discuss how we can assist you with your medical device testing requirements.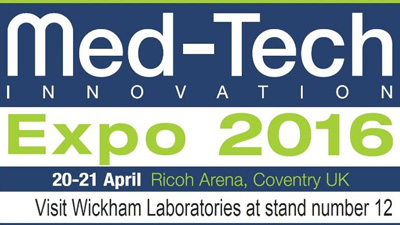 Company Overview
As a GMP/GLP compliant laboratory with over 50 years of experience, Wickham Laboratories Ltd is an established name in the fields of pharmaceutical and medical device contract testing, research and consultancy. We conduct business with clients worldwide and the combined expertise of our laboratory technicians and managers enables us to be fully conversant with global regulatory expectations.
We are committed to providing a quality testing service, combining high levels of client satisfaction together with the maintenance of appropriate accreditation. This and the continual pursuit of delivering excellence remain central to our business.
We are routinely inspected by the MHRA, FDA and Home Office, and offer the opportunity for clients to conduct audits on a regular basis.
For more information about Wickham Laboratories Limited and our services, please contact us at +44 (0)1329 226600 or [email protected]. To directly request a company brochure, please visit the Brochure section of our company website.