First patient treated in trial of ReNeuron's retinitis pigmentosa cell therapy
ReNeuron has demonstrated that its Human Retinal Progenitor Cells (hRPCs) improve visual acuity in preclinical models of retinal degeneration…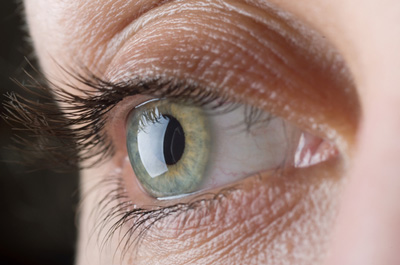 The first patient has been treated with ReNeuron's cell therapy candidate for the blindness-causing disease retinitis pigmentosa in a first-in-human US clinical trial. 
The procedure, involving a single injection of hRPC cells under the retina, was conducted at Massachusetts Eye and Ear in Boston, a teaching affiliate of Harvard Medical School (HMS) and a world-renowned clinical and research centre for the treatment of eye disease, including retinal degeneration. The patient was discharged from hospital on the same day.
Retinitis pigmentosa is a group of hereditary diseases of the eye that lead to progressive loss of sight due to photoreceptor cells in the retina becoming damaged and eventually dying.  ReNeuron has demonstrated that its Human Retinal Progenitor Cells (hRPCs) improve visual acuity in preclinical models of retinal degeneration and, uniquely, the cells appear to both protect the host retina from further degeneration as well as engraft into the retina itself and differentiate into the photoreceptor cell types that are lost as a result of the disease.  These putative mechanisms of action suggest that ReNeuron's cell therapy candidate could potentially treat any of the specific genetic variants of retinitis pigmentosa rather than, as is the case with gene therapy approaches, being restricted to the targeting of one particular genetic cause of disease.
Study marks ReNeuron's initiation of clinical trial activities in the US
The Phase I/II clinical trial is an open-label, dose escalation study to evaluate the safety, tolerability and preliminary efficacy of ReNeuron's hRPC cell therapy candidate in 15 patients with advanced retinitis pigmentosa. Importantly, the study marks the Company's initiation of clinical trial activities in the US.  
The FDA has granted Fast Track designation to ReNeuron's hRPC programme targeting retinitis pigmentosa.  This, together with the programme's Orphan Drug Designation in both the US and Europe, provides accelerated clinical development and marketing authorisation review processes for the retinitis pigmentosa therapeutic candidate as well as the potential for a significant period of market exclusivity once approved in these major territories.
Further patients have been identified for recruitment into the study and initial short-term safety and tolerability data from the Phase I part of the study are expected towards the end of 2016, with preliminary efficacy read-outs in the first half of 2017.  Subject to the outcome of the Phase I/II study, ReNeuron expects to be able to file an application in the second half of 2017 to commence a pivotal Phase II/III clinical trial with its cell therapy candidate for retinitis pigmentosa. A positive outcome from this pivotal study is expected to form the basis for subsequent marketing authorisation filings in both the US and Europe.
Commenting on the announcement, Olav Hellebø, Chief Executive Officer of ReNeuron, said: "The dosing of the first patient in the Phase I/II clinical trial of our cell therapy candidate for retinitis pigmentosa marks another significant milestone for ReNeuron.  Retinal degenerative diseases represent extremely attractive targets for cell therapy approaches and our programme targeting RP benefits from a number of key competitive advantages in terms of the potential mechanisms of action of our hRPC cells and the potential speed of clinical development to market for this programme.  With the start of this study, we are also delighted to have commenced clinical development activities in the US, a major target market."
Related topics
Related organisations
Related diseases & conditions