First patient dosed in Halozyme's PEGPH20 pancreatic cancer trial
The trial will study PEGPH20 in combination with nab-paclitaxel and gemcitabine in patients with tumours that accumulate high levels of hyaluronan…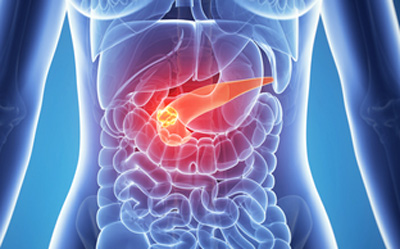 The first patient has been dosed in Halozyme's Halo-301 study, a Phase 3 clinical trial in previously untreated metastatic pancreatic cancer patients.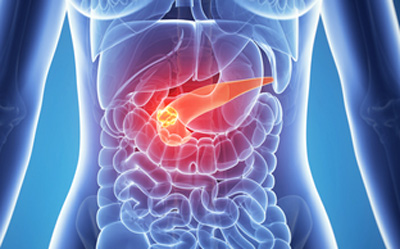 The trial will study Halozyme's investigational drug, PEGPH20, in combination with Abraxane (nab-paclitaxel) and gemcitabine in patients identified to have tumours that accumulate high levels of hyaluronan (HA). HA is a glycosaminoglycan, or chain of natural sugars that may impede access of drugs targeting the tumour. Halozyme's PEGPH20 temporarily degrades HA and has been shown in animal models to increase the concentration of co-administered therapies in the targeted tumour.
Halozyme also announced that the investigational device exemption (IDE) submitted to the FDA last month by Halozyme's partner Ventana Medical Systems has been approved. This IDE allows Halozyme to use the Ventana HA CDx Assay as the companion diagnostic in Halo-301 to prospectively identify HA-High patients for inclusion in the study.
"The initiation of our Phase 3 study of PEGPH20 in HA-High pancreatic cancer patients marks a key milestone for the Halozyme team and the PEGPH20 development programme," said Dr Helen Torley, President and CEO of Halozyme.
Dr Margaret Tempero, Director of the Pancreas Centre at University of California, San Francisco and one of the Principle Investigators of the study, said, "High levels of HA have been associated with a worse prognosis in certain cancers, notably pancreas cancer. We have assembled a team of expert investigators at nearly 200 global sites to further study this potential link with the hope of bringing new treatment options to an area of high unmet need."
PEGPH20 granted orphan status from the FDA and EC
Halo-301 has an enrolment target of 420 HA-high patients and seeks to improve progression-free survival and overall survival in the patients receiving PEGPH20 plus Abraxane and gemcitabine compared to those receiving placebo plus Abraxane and gemcitabine.
The FDA granted orphan drug designation to PEGPH20 for the treatment of pancreatic cancer and fast track designation for PEGPH20 in combination with gemcitabine and nab-paclitaxel for the treatment of metastatic pancreatic cancer. Additionally, the European Commission, acting on the recommendation from the Committee for Orphan Medicinal Products of the European Medicines Agency, designated investigational drug PEGPH20 as an orphan medicinal product for the treatment of pancreatic cancer. 
Related topics
Related organisations
Related diseases & conditions