Daratumumab combination improves PFS in multiple myeloma study
Daratumumab combination treatment regimen improved progression-free survival compared with bortezomib and dexamethasone alone…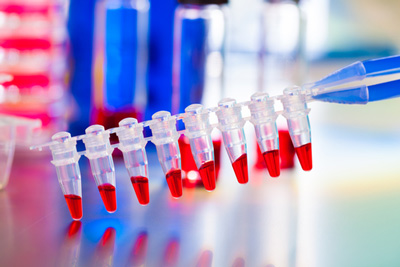 Janssen has announced positive results of a pre-planned interim analysis of the Phase III MMY3004 trial evaluating the efficacy and safety of daratumumab in combination with bortezomib and dexamethasone, compared to bortezomib and dexamethasone alone, in patients with relapsed or refractory multiple myeloma.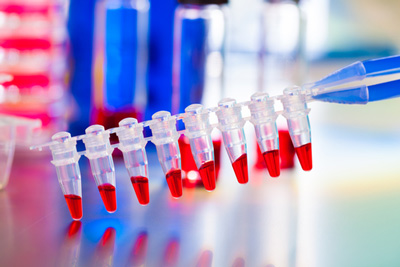 The interim analysis found that the daratumumab combination treatment regimen improved progression-free survival (PFS) compared with bortezomib and dexamethasone alone, achieving the primary study endpoint. Based on the recommendation of the Independent Data Monitoring Committee (IDMC), the study will be stopped early. Study patients originally assigned to the standard treatment group (bortezomib plus dexamethasone) will be offered the option of receiving daratumumab following confirmed disease progression. All patients continue to be followed for long-term safety and overall survival.
Commenting on the results, Peter F. Lebowitz, M.D., Ph.D., Global Oncology Head, Janssen Research & Development, said: "These results suggest daratumumab could potentially be used in combination with standard therapy in patients with relapsed or refractory multiple myeloma. We are especially proud that Janssen was involved in the development of two of the medicines in this trial, daratumumab and bortezomib."
Full study report to be shared with health authorities
These results are planned to be submitted for presentation at an upcoming medical congress, as well as for publication. A full study report is being prepared for submission and will be shared with health authorities. Janssen will initiate discussions about the potential for a regulatory submission for this indication.
Darzalex (daratumumab) injection for intravenous use is the first CD38-directed monoclonal antibody (mAb) approved anywhere in the world. CD38 is a surface protein that is highly expressed across multiple myeloma cells, regardless of disease stage. Daratumumab is believed to induce tumour cell death through apoptosis, in which a series of molecular steps in a cell lead to its death as well as immunomodulatory effects and multiple immune-mediated mechanisms of action, including complement-dependent cytotoxicity (CDC), antibody-dependent cellular cytotoxicity (ADCC) and antibody-dependent cellular phagocytosis (ADCP). Five Phase III clinical studies with daratumumab in relapsed and frontline settings are currently ongoing.  Additional studies are ongoing or planned to assess its potential in other malignant and pre-malignant diseases on which CD38 is expressed, such as smoldering myeloma and non-Hodgkin's lymphoma.
Janssen licensed daratumumab from Genmab and is responsible for development and marketing. Janssen co-developed bortezomib with Takeda Pharmaceutical Company Limited through its wholly owned subsidiary Millennium Pharmaceuticals and commercialises the treatment outside of the US.
Related topics
Related organisations
Related diseases & conditions