EC grants marketing authorisation to afatinib in SqCC of the lung
Afatinib is approved for the treatment of patients whose disease has progressed on or after treatment with platinum-based chemotherapy…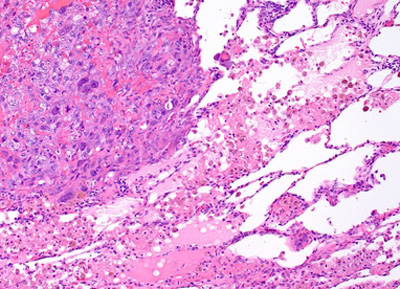 The European Commission (EC) has approved Boehringer Ingelheim's Giotrif (afatinib) for the treatment of patients with advanced squamous cell carcinoma (SqCC) of the lung.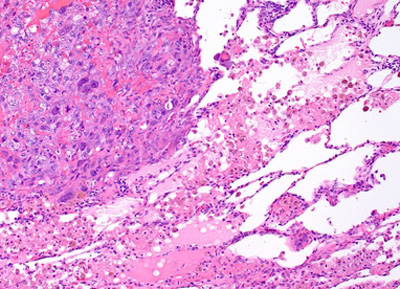 Specifically, afatinib is approved for the treatment of patients whose disease has progressed on or after treatment with platinum-based chemotherapy.
Commenting on the approval, Dr Mehdi Shahidi, Medical Head, Solid Tumour Oncology, Boehringer Ingelheim said: "Whilst there have been some recent and significant advances in the treatment of squamous cell carcinoma of the lung, the intravenous administration and frequent visits to the hospital can be a challenge for patients often debilitated by this disease. In this context and supported by robust evidence from a Global head-to-head Phase III study, we are pleased to offer an effective oral treatment option for patients suffering from this type of lung cancer to the European market."
Approval based on results from the LUX-Lung 8 trial
The marketing authorisation was based on results of the head-to-head LUX-Lung 8 trial in patients with SqCC of the lung whose tumours progressed on or after first-line chemotherapy. Compared to erlotinib, afatinib demonstrated a significant delay in progression of lung cancer, reducing the risk of cancer progression by 19%. The therapy also significantly improved overall survival, reducing the risk of death by 19%.
The rate of severe adverse events was similar between the two treatment arms with differences observed in the incidence of certain side effects: a higher incidence of severe diarrhoea and stomatitis (mouth sores) was observed with afatinib compared to erlotinib, while a higher incidence of severe rash/acne was reported with erlotinib compared to afatinib.
Afatinib is already approved in over 60 countries for the first-line treatment of EGFR mutation-positive non-small cell lung cancer (NSCLC), and recent results from the LUX-Lung 7 trial positively underscore the benefits of afatinib versus gefitinib, another first-generation EGFR targeting agent in this indication. Results of this global Phase IIb head-to-head trial demonstrated afatinib was superior in reducing the risk of lung cancer progression and the risk of treatment failure both by 27% compared to gefitinib.
Related topics
Related organisations
Related diseases & conditions