AbbVie presents real-world data for Viekirax + Exviera in HCV
AbbVie has announced new real-world data for Viekirax and Exviera, showing 96% of GT1 HCV patients and 100% of GT4 patients achieved SVR12…
AbbVie has announced new real-world data for Viekirax (ombitasvir/paritaprevir/ritonavir tablets) plus Exviera (dasabuvir tablets)  showing 96% of genotype 1 (GT1) hepatitis C (HCV) patients and 100 percent of genotype 4 (GT4) patients achieved sustained virologic response at 12 weeks post-treatment (SVR12).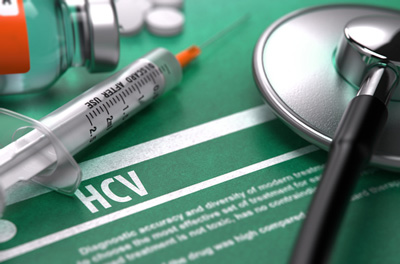 The company says these data support results seen in Phase III clinical trials for chronic GT1 or GT4 hepatitis C virus (HCV) infected patients treated with Viekirax + Exviera with or without ribavirin (RBV).
The analysis also reports safety outcomes from 1,017 people with GT1 or GT4 chronic HCV enrolled in the German Hepatitis C-Registry (DHC-R) who have initiated treatment, representing a diverse group of patients seen in real-world settings being treated with Viekirax + Exviera.
"Real-world studies complement randomized controlled trials and help to further enhance our knowledge of Viekirax  and Exviera in everyday clinical practice," said Heiner Wedemeyer, M.D., research group leader, department of gastroenterology, hepatology and endocrinology at Hannover Medical School in Germany. "The effectiveness and safety results shown across a broad cross-section of patients in this particular study provide helpful insight into treatment of real-world patients."
Results complement Phase III trial data for Viekirax + Exviera
The safety study population (n=1,017) was reflective of a diversity of patients seen in routine clinical practice, including patients with cirrhosis (22 percent) and those previously treated for HCV (59 percent). More than half of patients (59 percent) were taking medicines for other medical conditions.
"These results provide additional insights that complement the Phase III clinical trial data for Viekirax and Exviera," said Rob Scott, M.D., vice president, development and chief medical officer, AbbVie. "We believe further ongoing real-world studies across multiple countries will enrich our understanding of HCV treatment."
Among the patients included in the safety analysis, the rate of discontinuation due to adverse events (AEs) was low (1.5 percent). The most common AEs (≥ 5 percent) were fatigue (24 percent), pruritus (10 percent), headache (9 percent), insomnia (6 percent) and nausea (5 percent).1 Serious AEs were reported in 1 percent of patients receiving Viekirax + Exviera without RBV and in  3 percent (n=16/537) of patients receiving Viekirax + Exviera with RBV. Fifteen patients discontinued treatment due to AEs, while two patients died due to myocardial infarction or stroke, respectively. Both cases were assessed as not related to study treatment.