NICE recommends heart failure drug Entresto
The National Institute for Health and Care Excellence (NICE) has recommended Novartis' Entresto (sacubitril valsartan) for some people with heart failure.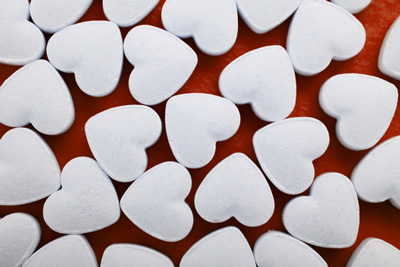 The guidance recommends the £3 per day treatment for this life-threatening condition in over 100,000 people with moderate to very severe symptoms whose heart is only able to pump a reduced amount of oxygenated blood around the body (known as a reduced ejection fraction), and whose heart failure is not controlled by the commonly used drugs, ACE inhibitors or ARBs.
The committee concluded that sacubitril valsartan is an innovative drug that offers the potential to prevent deaths and reduce the more than 30,000 hospital admissions for this condition each year in England.
Sacubitril valsartan is the first of a new kind of drug called angiotensin receptor neprilysin inhibitors. These work by widening the blood vessels, increasing blood flow while reducing blood pressure and taking the strain off the heart. The drug is also the first non-cancer drug to be fast-tracked through the Medicines and Healthcare Products Regulatory Agency's Early Access to Medicines Scheme.
Commenting on the recommendation, Professor Carole Longson MBE, Director of the NICE Health Technology Evaluation Centre, said: "ACE inhibitors have been the initial gold standard treatment for chronic heart failure for almost 25 years. However, for some people their symptoms persist despite them being on the maximum dose. The committee heard from clinical experts and patient experts that a new treatment option would provide hope and generate optimism."
Professor Longson added: "There was not enough evidence to show the clinical and cost effectiveness of sacubitril valsartan in people who do not have such a severely reduced ejection fraction, or in people who have very mild symptoms, and for people who have not already had an ACE inhibitor or ARB, so the committee weren't able to recommend the drug for these people."
Treatment innovation
Novartis has issued a statement saying that it welcomes the recommendation from NICE. Dimitrios Georgiopoulos MD, Chief Scientific Officer, Novartis Pharmaceuticals UK Ltd, said: "This guidance from NICE gives us the final stamp of approval to offer patients with symptomatic chronic heart failure a much needed additional treatment option. Sacubitril valsartan has been recommended by NICE and accepted by SMC within 5 months of EMEA approval. This demonstrates both the treatment innovation of sacubitril valsartan and Novartis' commitment to addressing unmet patient needs." 
Nick Hartshorne-Evans, Chief Executive and Founder of Pumping Marvellous Foundation said, "Treatment goals for symptomatic chronic heart failure with reduced ejection fraction are to reduce symptoms, improve quality of life and decrease the rate of hospitalisation. For many patients, the condition has a negative impact across different aspects of their daily life. We are pleased to see that sacubitril valsartan should be made available to patients on the NHS in as little as 30 days."