Sanofi makes $9.3b offer to acquire Medivation
Sanofi has made an unsolicited $9.3 billion offer to acquire Medivation, the maker of prostate cancer drug Xtandi…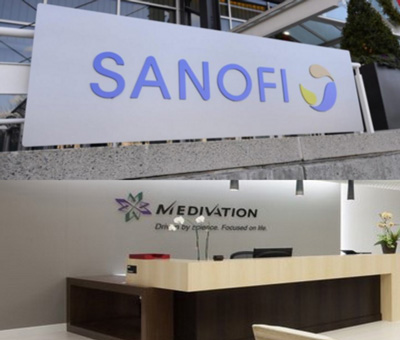 Sanofi has made an unsolicited offer to acquire Medivation, the maker of Xtandi, for $52.50 per share.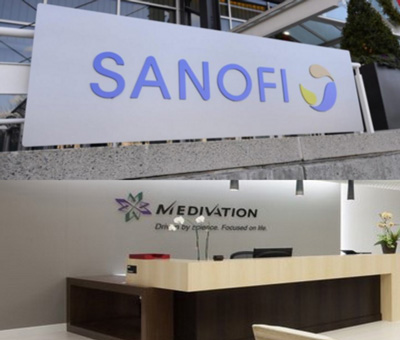 The proposed purchase price represents a premium of over 50 percent to Medivation's two-month volume weighted average price (VWAP) prior to there being takeover rumours.
Sanofi says combining the companies represents a compelling strategic and financial opportunity to drive significant value for the respective companies' shareholders, employees, patients and caregivers.
Sanofi Chief Executive Officer Olivier Brandicourt commented: "With Medivation's best-in-class offerings in prostate cancer, we believe a combination would benefit patients and, at the same time, generate value for shareholders of both companies."
Medivation is a San Francisco-based biopharmaceutical company with one marketed prostate cancer therapy, Xtandi, and two additional oncology assets in clinical development. Sanofi has a significant presence in prostate cancer and a strong heritage in oncology. In combining with Sanofi, Medivation would benefit from Sanofi's global capabilities, significant resources, internal pipeline of assets and complementary product offerings. Sanofi says the proposed combination has an attractive financial rationale as it would be immediately accretive to earnings and would offer value creation opportunities for Sanofi shareholders.
Medivation Board to complete its review of the proposal today
Sanofi decided to go public about the offering when its initial approaches were rebuffed by Medivation.  In a letter sent today to David T. Hung, President, CEO and Director of Medivation, Mr. Brandicourt said: "We do not understand the delay in responding to our letter. The price we put forth represents a very substantial premium, and it would be all cash without any financing condition. In these circumstances we believe it is appropriate to make this letter public, which we are doing today."
Mr. Brandicourt added in his letter: "We are excited by the prospect of accelerating Medivation's growth by leveraging Sanofi's infrastructure and capabilities. We are convinced that Medivation's employees would find a very attractive environment within our Sanofi Genzyme specialty business unit and our R&D organisation, giving them the opportunity to fully develop their skills and help bring new treatments to patients on a worldwide basis. We also strongly believe that Medivation shareholders would find our Proposal to be compelling."
Medivation has now issued a statement acknowledging Sanofi's proposal, saying: "the Board expects to complete its review of the proposal at a scheduled meeting today and will provide an update promptly thereafter."
Related topics
Related organisations