Positive top line results from ALX-0171 infant RSV study
The study met its primary endpoint, demonstrating the favourable safety and tolerability profile of ALX-0171 when administered daily by inhalation…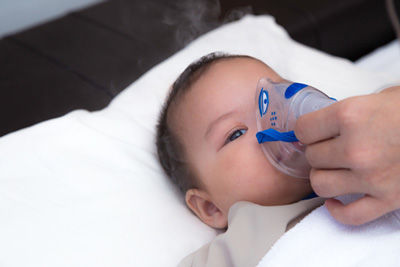 Ablynx has announced positive top line results from the first-in-infant Phase I/IIa study of its anti-RSV Nanobody, ALX-0171.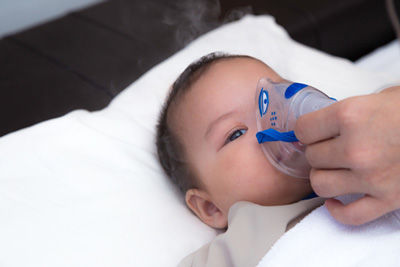 ALX-0171 was used to treat 53 infants, aged 1-24 months, hospitalised as a result of a respiratory syncytial virus (RSV) infection. The study consisted of an open-label lead-in phase with 5 infants, aged 5-24 months who received the therapy and a double-blind, placebo-controlled phase with 48 infants, aged 1-24 months, who were randomised to ALX-0171 or placebo. The primary endpoint of the study was the assessment of safety and tolerability for once daily inhalation of ALX-0171 for three consecutive days. Secondary endpoints included assessments of clinical effect (including effect on feeding, oxygen saturation, respiratory rate, wheezing, coughing and general appearance), immunogenicity, pharmacokinetics and pharmacodynamics of inhaled ALX-0171.
The study met its primary endpoint, demonstrating the favourable safety and tolerability profile of ALX-0171 when administered daily by inhalation in the target infant population, with no treatment-related serious adverse events reported.
ALX-0171 was detected in the serum of subjects after treatment, consistent with lung exposure. Anti-drug antibodies had no effect on the pharmacokinetics and no relation with adverse events was seen.
ALX-0171 had an immediate impact on viral replication
Treatment with the inhaled therapy had an immediate impact on viral replication and also reduced viral load, as compared to placebo. Analysis of a composite of clinical efficacy endpoints, the Global Severity Score, led to an encouraging initial indication of a therapeutic effect for infants treated with ALX-0171.
Commenting on the results, Dr Robert K. Zeldin, CMO of Ablynx, said: "We believe we are pioneers in the development of a treatment for infants infected with RSV, an area of significant unmet medical need. We are very pleased that the positive safety and tolerability profile of our inhaled Nanobody observed in adults has now been confirmed in this vulnerable target population. In addition, we demonstrated ALX-0171's marked antiviral effect in RSV-infected infants and saw encouraging initial signs of clinical efficacy. We believe these results strongly support advancement into a Phase II efficacy study in infants."
Dr Steve Cunningham, Department of Respiratory and Sleep Medicine, Royal Hospital for Sick Children, Edinburgh, UK, and Principle Investigator of the study, added: "There is no effective therapy available at present and the positive outcome from Ablynx's first-in-infant study is therefore an important step forward in the development of an effective therapeutic for this serious infection."
Related topics
Related organisations
Related diseases & conditions