SMC says 'no' to Kalydeco and Orkambi in cystic fibrosis
The Scottish Medicines Consortium (SMC) has rejected Kalydeco (ivacaftor) and Orkambi (lumacaftor-ivacaftor) for the treatment of cystic fibrosis.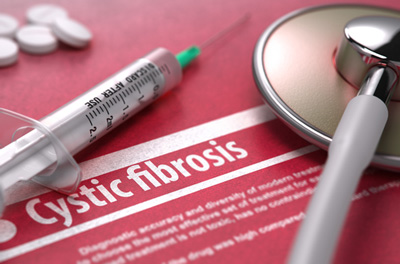 Following consideration through the PACE process, the Committee said it was unable to accept Kalydeco as "considerable weaknesses" in the company's economic case raised uncertainties around the longer-term clinical benefits of the treatment in relation to its cost. Similarly, the Committee said it was unable to recommend lumacaftor-ivacaftor as there was too much uncertainty around the overall clinical benefits it may bring in relation to its cost. 
Commenting on the decision, Professor Jonathan Fox, chairman of SMC, said: "It is disappointing that the Committee was not able to accept ivacaftor and lumcaftor-ivacaftor for the routine treatment of cystic fibrosis. Patient groups and clinicians at PACE gave a powerful testimony about the impact of this condition on patients and their carers. But while these medicines may have the potential to improve quality of life in the short term, in both submissions the case presented by the company was not robust enough to convince the Committee about their longer term benefits when balanced against their extremely high costs."
Simon Bedson, Senior Vice President and International General Manager at Vertex, the company that makes Kalydeco and Orkambi, said: "Vertex is disappointed that the SMC has not recommended Orkambi for people with cystic fibrosis ages 12 and older who have two copies of the F508del mutation or Kalydeco for children with CF ages 2 to 5 who have gating mutations for use within NHS Scotland. However, the Scottish government has established the New Medicines Fund to provide access to medicines for rare diseases; Kalydeco has been available for people with CF ages 6 and older who have the G551D mutation via this Fund since 2013. Vertex firmly believes that the New Medicines Fund is the appropriate means for eligible people with CF to access Orkambi and Kalydeco. We urge the Scottish government to collaborate with all stakeholders to provide access to both medicines via the New Medicines Fund as quickly as possible."
Cystic Fibrosis Trust proposes a solution
The Cystic Fibrosis Trust has put forward a solution for the drugs to be considered by the Scottish New Medicines Fund (NMF).
The NMF, unique to Scotland, is designed specifically to provide ongoing funding to make access to new medicines for rare diseases easier. As stated by Mr Bedson, NMF already funds Kalydeco for people over six years old, and the Cystic FibrosisTrust is also calling for funding to be extended to 2–5 year olds. 
Orkambi has been shown to increase lung function and significantly reduce infection and hospital stays for those carrying two copies of the most common mutation of the cystic fibrosis gene, F508del. 
The Trust's solution would see Orkambi provided to all who need it with funding from the NMF, while further evidence is collected on its long-term clinical impact using the UK Cystic Fibrosis Registry.
Commenting on the Trust's proposed solution, Ed Owen, Chief Executive of the Cystic Fibrosis Trust, said: "People with cystic fibrosis in Scotland must not be denied Orkambi because of a battle between the NHS and Vertex over price and longer term impact.
"The New Medicines Fund is a credit to Scotland, providing a perfect opportunity to provide access to Orkambi and enable the UK Cystic Fibrosis Registry to gather much-needed data on its long-term impact. Vertex, the NHS in Scotland and the New Medicines Fund must come together and make this happen."
"Kalydeco is already being provided by the New Medicines Fund for those eligible for it and over six years old. It is inconceivable that a drug that has been shown to slow the progression of cystic fibrosis would be denied for younger people who stand to benefit so much at such a crucial time in their development, fighting a progressive disease."
SMC rejects Zerbaxa; accepts three medicines
Ceftolozane-tazobactam (Zerbaxa), an antibiotic used to treat complicated bacterial infections of the abdomen, kidneys and urinary tract, was also not recommended as other similarly effective antibacterial agents are available at a lower overall cost to the NHS.
The SMC also announced today that it has accepted three new medicines for routine use in NHS Scotland. Avastin (Bevacizumab) for advanced cervical cancer, Genvoya (elvitegravir/cobicistat/emtricitabine/tenofovir alafenamide fumarate) for HIV, and Humira (adalimumab) for severe hidradenitis suppurativa were all accepted.
Commenting on the acceptance of Avastin, Genvoya and Humira, Professor Jonathan Fox, chairman of SMC, said:"We are pleased to be able to accept three new medicines for routine use in NHS Scotland. We know from the patient group submissions that they will be welcomed. Until now very few licensed treatments have been available for cervical cancer and hidradenitis suppurativa, so it is pleasing that the Committee was able to accept bevacizumab and adlimumab for routine use for these conditions. Elvitegravir/cobicistat/emtricitabine/tenofovir alafenamide fumarate for HIV is also to be welcomed as it not only offers an additional treatment that is useful for some people living with HIV, it also means there is now a treatment available for younger patients."