EC approves Empliciti as combination therapy for multiple myeloma
Empliciti (elotuzumab) is approved for use with Revlimid (lenalidomide) and dexamethasone in patients who have received at least one prior therapy…
Bristol-Myers Squibb and AbbVie have announced that the European Commission has approved Empliciti (elotuzumab) for the treatment of multiple myeloma as combination therapy.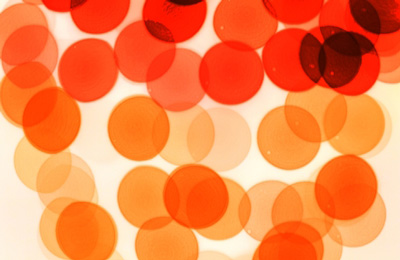 Empliciti is approved for use with Revlimid (lenalidomide) and dexamethasone in patients who have received at least one prior therapy. The approval marks the first and only immunostimulatory antibody approved for multiple myeloma in the European Union (EU).
The EC's decision is based on data from the Phase III ELOQUENT-2 study, which evaluated Empliciti in combination with lenalidomide and dexamethasone (ERd) versus lenalidomide and dexamethasone (Rd) alone. The co-primary endpoints of this study, progression-free survival (PFS) as assessed by hazard ratio (HR) and overall response rate (ORR), were achieved, with extended follow-up data showing a 53% relative improvement in PFS rate at three years. Additionally, a pre-specified interim analysis for overall survival (OS) found a positive trend favouring the Empliciti combination versus Rd alone, though at the time of the interim analysis, the OS endpoint had not reached the pre-determined threshold for statistical significance. Patients will continue to be followed for survival, and the final analysis is pending. 
The most common adverse reactions (all grades) in ERd and Rd respectively, were diarrhoea (59.2%, 49.3%), pyrexia (43.0%, 27.7%), fatigue (40.0%, 34.7%), cough (33.2%, 20.3%), nasopharyngitis (29.5%, 27.7%), upper respiratory tract infection (25.2%, 22.7%), lymphopenia (17.6%, 13.6%), headache (17.2%, 9.6%), pneumonia (15.6%, 12.9%) and herpes zoster (10.0%, 5.7%).
"An important new treatment option"
Commenting on the approval, Michael Severino, M.D., executive vice president of research and development and chief scientific officer, AbbVie, said: "Empliciti represents an important new treatment option for patients with multiple myeloma and healthcare providers who are treating this cancer in Europe."
Sarper Diler, President of Myeloma Patients Europe, added: "Today's decision of the European Commission is excellent news for relapsed and refractory multiple myeloma patients. Multiple myeloma has had a difficult-to-treat history, and at Myeloma Patients Europe, we are committed to ensuring these patients living in any European country are able to access new, innovative medicines, like Empliciti."
Related diseases & conditions