Prenoxad Injection approved in five European countries
Prenoxad Injection has been approved in Sweden, Denmark, Ireland, Finland and Estonia following the successful completion of a DCP…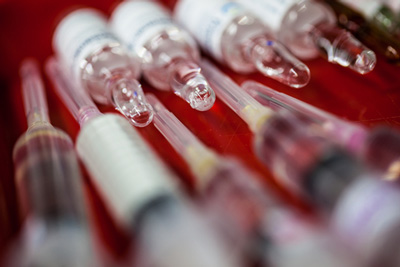 Martindale Pharma has announced the regulatory approval of Prenoxad Injection in Sweden, Denmark, Ireland, Finland and Estonia following the successful completion of a decentralised procedure (DCP).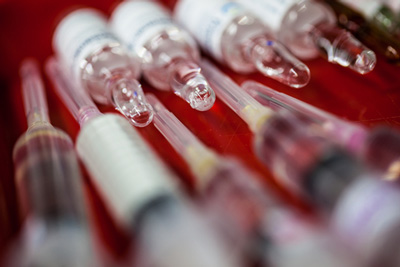 Developed by Martindale Pharma, Prenoxad Injection is the world's first take-home naloxone product, designed for use by non-healthcare professionals to treat opioid overdoses in a community setting. Prenoxad Injection is available in the UK and over 85,000 units or kits have been supplied to people who are at risk of opioid related overdose or to their nominated representative.
Commenting on the approval, Michael Harris, CEO of Martindale Pharma, said: "As a company committed to improving outcomes in tackling opioid addiction, we are delighted to see our leading take-home naloxone product take a major step forward towards reducing opioid overdose deaths in five new European countries. Prenoxad Injection has already been shown to reduce opioid overdose deaths when offered as part of a harm reduction programme in the UK, and this important regulatory step will help that goal be achieved in many more countries."
Martindale out-licenses commercial rights in France
In addition, Martindale Pharma announced the out-licensing of exclusive commercial rights to Prenoxad Injection for France to Ethypharm, a pain and addiction focused specialty pharmaceutical company. Financial terms were not disclosed.
Michael Harris commented: "We are very pleased to have found an experienced partner to take Prenoxad Injection through the regulatory and launch processes in France, which we see as a key market for our opioid addiction business."
According to the European Monitoring Centre for Drugs and Drug Addiction approximately 1.3 million people in Europe suffer from opioid addiction. Evidence shows that accidental overdose is a leading cause of death in drug users, with around 6,500 men and women dying of an overdose each year across Europe.
The availability of naloxone to people at risk of overdose and their friends and families as a life saving measure has been endorsed by a wide range of regulatory and policy bodies in this field. Systematic reviews have shown that take-home naloxone programmes prevent overdose fatalities.