NICE recommends three type 2 diabetes treatments
NICE has published final guidance recommending three drugs for treating type 2 diabetes: canagliflozin, dapagliflozin and empagliflozin…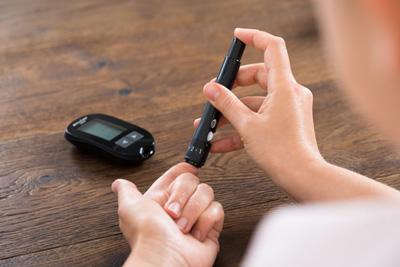 The National Institute for Health and Care Excellence (NICE) has published final guidance recommending three drugs for treating type 2 diabetes: Janssen's Invokana (canagliflozin), AstraZeneca's Forxiga (dapagliflozin) and Boehringer Ingelheim's Jardiance (empagliflozin).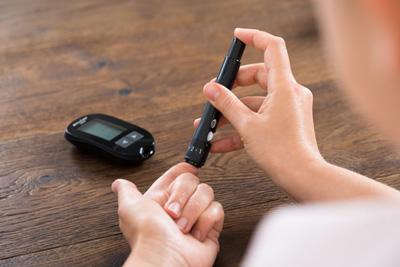 The three drugs can all be used on their own if a person can't use metformin or other specific drugs, and diet and exercise alone isn't controlling their blood glucose levels.
Around 3 million people in the UK have type 2 diabetes. An estimated 31,000 people may be eligible for the three recommended treatments. The cost of a course of treatment over one year with each drug is around £475.
Commenting on the recommendation, Professor Carole Longson, director of the NICE Centre for Health Technology Evaluation, said: "Type 2 diabetes is long-term condition that has a serious impact on people who live with it, and the treatments given should be tailored for the individual.
"For many people whose blood glucose levels aren't controlled by diet and exercise alone, metformin is the first drug treatment that they'll be offered. But some people may experience nausea and diarrhoea, and they may not be able to take it if they have kidney damage. For people who can't take a sulfonylurea or pioglitazone, then the three drugs recommended in this guidance can be considered.  This is as an alternative to the separate group of drugs called dipeptidyl peptidase-4 (DPP-4) inhibitors.
"The committee agreed that people with diabetes and their clinicians would value having an additional treatment option to help manage their type 2 diabetes – which this positive guidance provides."
"Improved quality of life"
Commenting on the approval of canagliflozin, Rozlyn Bekker, Medical Director at Janssen UK, said: "This is welcome news that suitable adults with Type 2 diabetes can now benefit from treatment with canagliflozin earlier in the treatment pathway. Canagliflozin has the potential to contribute towards an improved quality of life for patients living with diabetes, and when used appropriately it offers value to the NHS."
Adults currently receiving NHS treatment with canagliflozin, dapagliflozin or empagliflozin on its own that is not recommended for them in this guidance should be able to continue treatment until they and their NHS clinician consider it appropriate to stop.
On the recommendation of Forxiga, Dr Jonathan Day, Medical and Healthcare Affairs Director, AstraZeneca UK and Ireland, said: "AstraZeneca is very pleased with the positioning NICE has recommended for SGLT-2 inhibitors, including dapagliflozin, as monotherapies as options for treating type 2 diabetes within the NHS. This class of medicine provides a completely different mode of action for reducing hyperglycaemia and it is important for healthcare professionals and NHS patients to have access."
Related diseases & conditions