Positive results from Phase III study of Gazyva in follicular lymphoma
Roche has announced positive results from the pivotal Phase III GALLIUM study.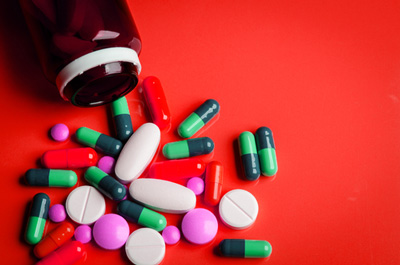 GALLIUM examined the efficacy and safety of Gazyva (marketed as Gazyvaro in the EU and Switzerland) alone, head-to-head with MabThera/Rituxan (rituximab) plus chemotherapy followed by MabThera/Rituxan alone in people with previously untreated follicular lymphoma.
Results from a pre-planned interim analysis showed that Gazyva-based treatment significantly reduced the risk of disease worsening or death (progression-free survival; PFS) compared to MabThera/Rituxan-based treatment. Adverse events with either Gazyva or MabThera/Rituxan were consistent with what was seen in previous clinical trials when each was combined with various chemotherapies.
Commenting on the results, Sandra Horning, MD, Chief Medical Officer and Head of Global Product Development, said: "People with follicular lymphoma continue to need better initial treatment options because their disease is incurable and becomes more difficult to treat with each relapse. GALLIUM is the second study in which Gazyva showed superior progression-free survival compared to MabThera/Rituxan, when each was combined with chemotherapy."
In the first head-to-head comparison of Gazyva and MabThera/Rituxan, the CLL11 study in people with previously untreated chronic lymphocytic leukaemia and comorbidities, Gazyva plus chlorambucil significantly extended PFS compared to treatment with MabThera/Rituxan plus chlorambucil (median PFS 26.7 months vs. 14.9 months, respectively). The most common side effects of Gazyva plus chlorambucil were infusion reactions, low white blood cell counts, low platelet counts, low red blood cell counts, fever, cough, nausea, and diarrhoea.
Gazyva is designed to attach to CD20
Gazyva is an engineered monoclonal antibody designed to attach to CD20, a protein expressed on certain B cells, but not on stem cells or plasma cells. The therapy is designed to attack and destroy targeted B-cells both directly and together with the body's immune system.
The therapy is currently approved in more than 70 countries in combination with chlorambucil, for people with previously untreated chronic lymphocytic leukaemia. Furthermore,the therapy was recently approved by the US Food and Drug Administration in combination with bendamustine followed by Gazyva alone for people with follicular lymphoma who did not respond to a MabThera/Rituxan-containing regimen, or whose follicular lymphoma returned after such treatment.
Regulatory submissions have also been submitted to other health authorities around the world for approval consideration and resulted in the recent positive opinion by the EU Committee for Medicinal Products for Human Use for the therapy in combination with bendamustine chemotherapy followed by Gazyvaro maintenance as a new treatment for people with follicular lymphoma who did not respond to, or who progressed during or up to six months after treatment with MabThera or a MabThera-containing regimen.