Jazz Pharmaceuticals to acquire Celator for $1.5 billion
The transaction advances Jazz Pharmaceuticals' growth strategy and adds Celator's investigational therapy Vyxeous to the company's portfolio…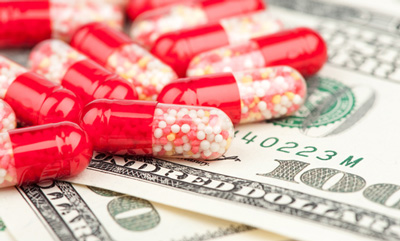 Jazz Pharmaceuticals has announced that it is to acquire Celator for $30.25 per share in cash, or approximately $1.5 billion.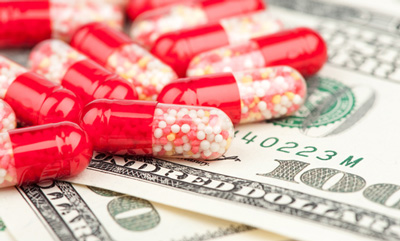 The transaction advances Jazz Pharmaceuticals' growth strategy and adds Vyxeous – an investigational product in development as a treatment for Acute Myeloid Leukaemia (AML) – to the company's portfolio. Vyxeous (also known as CPX-351) is a nano-scale liposomal formulation of cytarabine:daunorubicin that has completed a Phase III trial for the treatment of AML. Vyxeous is the first product candidate to demonstrate a statistically significant improvement in Overall Survival in patients with high-risk (secondary) AML.
The FDA granted Breakthrough Therapy designation to Vyxeos for the treatment of adults with therapy-related AML (t-AML) or AML with myelodysplasia-related changes (AML-MRC).  Vyxeos was granted orphan drug status for the treatment of AML by the FDA and the European Commission.  Vyxeos was also granted Fast Track designation for the treatment of elderly patients with secondary AML by the FDA.
"A strong strategic fit"
Commenting on the acquisition, Bruce Cozadd, chairman and chief executive officer of Jazz Pharmaceuticals, said: "Celator Pharmaceuticals is a strong strategic fit with Jazz Pharmaceuticals. Vyxeos will further diversify our product portfolio and is complementary to our clinical and commercial expertise in haematology/oncology. As Celator is currently preparing a regulatory submission in the US for Vyxeos, this acquisition would add a new orphan product with the potential for short- and long-term revenue generation and expansion of our international commercial platform."
Scott Jackson, chief executive officer of Celator Pharmaceuticals, added: "The planned combination of Jazz and Celator is highly complementary, as both companies are dedicated to bringing differentiated therapies to patients who have high unmet medical needs. We believe that Jazz Pharmaceuticals' clinical and commercial expertise in haematology/oncology and existing international infrastructure will help realize the value of Vyxeos as a treatment to patients with AML. After thoroughly evaluating our strategic options, our board of directors has unanimously determined that this all-cash transaction is in the best interest of our stockholders."
The transaction is structured as a tender offer and second step merger.  The closing of the tender offer is conditioned upon customary conditions, including the tender of a majority of the outstanding shares of Celator common stock and expiration or termination of the Hart Scott Rodino waiting period. The transaction is expected to close in the third quarter of 2016.
Related topics
Related organisations