NICE asks Janssen to put ibrutinib forward for the CDF
The National Institute for Health and Care Excellence (NICE) has asked Janssen to set out a case for including its chronic lymphocytic leukaemia (CLL) drug ibrutinib (Imbruvica) in the Cancer Drugs Fund (CDF).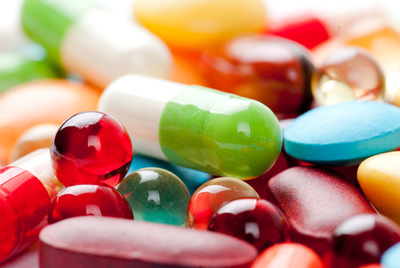 NICE's independent advisory committee felt ibrutinib could benefit patients whose CLL has genetic changes known as 17p deletion or TP53 mutation, particularly those who have not yet received treatment. The committee recognised that with the current proposal, ibrutinib was not cost effective for these patients. However, it was also aware that available data focused on how well ibrutinib worked as a second treatment, and was mainly from people whose CLL did not have these genetic changes. The committee felt it would be important to find out whether further evidence could be collected on the 17p deletion group, and on the use of the therapy as the first treatment, before they made their final decision.
In draft guidance the committee set out what the case for CDF consideration would need to look like. This includes details of data collection that would address uncertainties about the clinical benefits of ibrutinib and any necessary commercial access agreements to reduce the overall cost to the NHS.
Commenting on the news, Professor Carole Longson, Director of the Centre for Health Technology Evaluation at NICE said: "Treating CLL is complex for some, options are limited and current treatments can have serious side effects. As part of our commitment to give patients faster access to promising new cancer drugs, we have invited Janssen to submit a proposal to include ibrutinib in the Cancer Drugs Fund (CDF).
"If the company puts forward a proposal that is accepted by NICE and NHS England, conditional funding will be made available for ibrutinib in the CDF while more evidence is gathered to show how well it works. This will allow us to carefully monitor and evaluate the full benefits of ibrutinib and still ensure patients have access."
"Not good value for money"
The committee also considered ibrutinib as an option for treating CLL without the 17p and TP53 genetic changes in people who have already received another treatment. Considerable uncertainty about the survival benefits and the fact it costs substantially more than treatments currently available on the NHS meant that the committee concluded that ibrutinib was not good value for money in this setting. NICE already recommends idelalisib and bendamustine for patients with CLL that has previously been treated.
The therapy works by blocking the signals which help cancerous cells multiply and survive. It is an oral tablet taken daily. A year's treatment costs more than £55,000 per patient. The company have agreed to provide ibrutinib at a discounted price to the NHS.