Novartis presents new data for Tafinlar + Mekinist at ASCO
Novartis has announced new data for the combination of Tafinlar (dabrafenib) and Mekinist (trametinib) in non-small cell lung cancer (NSCLC) and melanoma…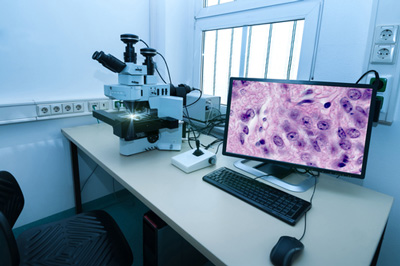 Novartis has announced new data for the combination of Tafinlar (dabrafenib) and Mekinist (trametinib) in non-small cell lung cancer (NSCLC) and melanoma at the 52nd Annual Meeting of the American Society of Clinical Oncology (ASCO).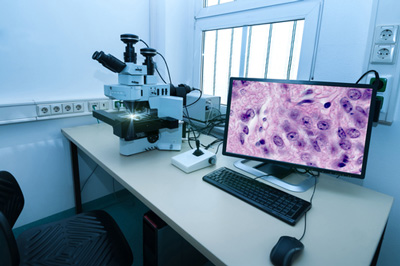 In a Phase II study of Tafinlar + Mekinist in patients with BRAF V600E-mutation positive (BRAF V600E­+) NSCLC, patients treated with the combination demonstrated an overall response rate (ORR) of 63%.
"This study confirms a fourth actionable biomarker in NSCLC – BRAFV600E – after EGFR, ALK and ROS-1," said David Planchard, MD, PhD, Thoracic Oncology Specialist, Cancer Institute Gustave-Roussy, Villejuif, France and trial's principal investigator. "The potential to treat this oncogene gives hope to a very small, underserved patient population."
One-to-two percent of patients with NSCLC have a BRAF V600E mutation, which is associated with more aggressive tumours and a poorer prognosis, independent of smoking status.
In this Phase II study (NCT01336634), 57 patients with metastatic NSCLC who had the BRAF V600E mutation and failed at least one line of chemotherapy took 150 mg of Tafinlar twice daily and 2 mg of Mekinist once daily. The primary endpoint of the trial was investigator-assessed ORR, and key secondary endpoints were Duration of Response (DoR) and Progression-Free Survival (PFS).
The investigator-assessed median DoR and PFS were 9.0 months and 9.7 months respectively. Thirty-six of 57 patients (63%) demonstrated a clinical response; of these patients, 50% continued to respond to treatment at the time of analysis. The most common adverse events were pyrexia, nausea, vomiting, diarrhoea, asthenia, decreased appetite, dry skin, chills, peripheral oedema, cough and rash.
Tafinlar + Mekinist in melanoma
In a Phase III study, the combination of Tafinlar + Mekinist demonstrated significant survival benefit for patients with BRAF V600E/K mutation-positive advanced melanoma compared to Tafinlar monotherapy.
"BRAF mutation remains the critical genetic feature in advanced melanoma that guides patients' treatment options," said Keith T. Flaherty, MD, Director of the Henri and Belinda Termeer Centre for Targeted Therapies, Massachusetts General Hospital Cancer Center and Professor of Medicine, Harvard Medical School. "These results confirm that long-term survival can be achieved with this combination and it should be an important consideration for patients with BRAF mutation-positive advanced melanoma. It is particularly striking to note the excellent outcome for those with lower burden of disease at baseline."
Results from the COMBI-d study of 423 patients found the estimated three-year survival rate to be 44% for patients receiving the combination of Tafinlar + Mekinist compared with 32% who received Tafinlar alone. There were 26 patients who crossed over from the monotherapy arm to the combination arm after the combination demonstrated a significant overall survival (OS) benefit in a prior analysis. Additionally, the estimated three-year progression-free survival rate was 22% for the combination arm and 12% for the monotherapy arm. In an analysis of patients with normal lactate dehydrogenase (LDH) levels and fewer than three disease sites, the three-year survival rate for combination was 62%  compared with 45% who received Tafinlar alone. In advanced melanoma, a patient's LDH level is often predictive of prognosis and may be a predictor of treatment response.
The most common adverse events in the combination arm were pyrexia, fatigue, nausea, headache, chills, diarrhoea, rash, vomiting, joint pain (arthralgia), hypertension, cough and peripheral oedema.
"Novartis is committed to improving outcomes for advanced melanoma patients, and we are gratified to see that these data show that we are extending the lives of many patients receiving therapy with Tafinlar + Mekinist," said Alessandro Riva, MD, Global Head, Oncology Development & Medical Affairs. "This data is also a strong example of the importance of rationally combining targeted therapies and identifying those patients who are likely to benefit from our medicines beyond three years. This type of treatment approach is not only helping to grow the practice of precision oncology, but has the potential to fundamentally change the way we treat cancer."
Additional Novartis data at ASCO 
Novartis presented several additional key pieces of data for INC280 (capmatinib) as well as one poster for Zykadia (ceritinib).
The INC280 (capmatinib) data, from a Phase I, single agent study (NCT01324479) in patients with advanced cMET+ NSCLC and a Phase Ib/II combination study (NCT01610336) with gefitinib in patients with EGFR-mutated, cMET+ NSCLC, demonstrated encouraging early signs of clinical activityBased on these data, Novartis initiated ongoing Phase II studies to prospectively explore the predictive value of different mechanisms of cMET dysregulation (including cMET amplification and cMET leading to exon 14 deletion mutation) in advanced NSCLC. INC280 is a potent and selective, oral cMET inhibitor licensed by Novartis from Incyte Corporation.
Separately, a planned exploratory analysis from the Phase I ASCEND-1 trial (NCT01283516) reviewed genetic biomarkers of study participants to better understand determinants of response to Zykadia.
Related organisations
Related diseases & conditions