Final results from the INO-VATE ALL study of inotuzumab ozogamicin
Results showed improvement over chemotherapy on a number of measures including complete haematologic remission and progression-free survival…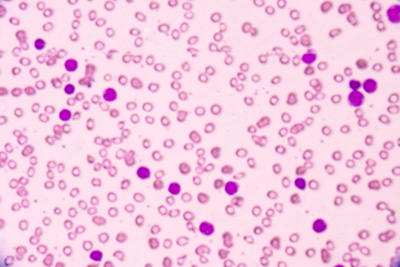 Final findings from the Phase III INO-VATE ALL evaluating the safety and efficacy of inotuzumab ozogamicin in acute lymphoblastic leukaemia (ALL) have been announced.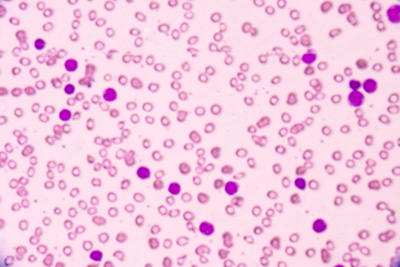 In the trial, Pfizer's inotuzumab ozogamicin was compared with investigator-choice chemotherapy in 326 adult patients with relapsed or refractory CD22-positive ALL. Results showed improvement over chemotherapy on a number of measures including complete haematologic remission and progression-free survival (PFS). Updated results and newly available overall survival (OS) data were also presented as a late-breaking oral presentation at the 21st Congress of the European Haematology Association (EHA) 2016 Annual Meeting.
The INO-VATE ALL study had two independent primary endpoints, complete response with or without haematologic remission and OS. INO-VATE ALL met its first primary endpoint of complete response, which was significantly better with inotuzumab ozogamicin compared to chemotherapy (80.7% vs. 29.4%). Inotuzumab ozogamicin also significantly extended PFS compared to chemotherapy. The second primary endpoint of OS showed a strong trend toward longer OS for patients treated with inotuzumab ozogamicin compared to chemotherapy, but did not reach the level of statistical significance for the trial. The two-year OS rate for inotuzumab ozogamicin was 23% compared to chemotherapy at 10%.
Results from INO-VATE ALL also showed patients treated with inotuzumab ozogamicin achieved high rates of minimal residual disease (MRD) negativity (78.4%), and experienced a duration of response (DOR) of 4.6 months. In comparison, 28.1% of patients treated with chemotherapy achieved MRD negativity and median DOR was 3.1 months. More patients also proceeded to stem-cell transplant with inotuzumab ozogamicin compared to standard chemotherapy.
"Gratifying" results
Commenting on the INO-VATE ALL results, Mace Rothenberg, MD, Chief Development Officer, Oncology, Pfizer Global Product Development, said: "Adult patients with relapsed or refractory ALL have a five-year survival rate of less than 10 percent, making these patients particularly difficult to treat. To see remission rates and two-year survival rates that are more than doubled compared to standard of care chemotherapy is very gratifying. We believe these data add to the growing body of evidence that supports inotuzumab ozogamicin as an important potential treatment option in adults with relapsed or refractory ALL."
The most common adverse events (AEs) observed for both inotuzumab ozogamicin and chemotherapy were cytopenias, including febrile neutropenia (16% vs. 22%). Common nonhaematologic treatment-emergent AEs with inotuzumab ozogamicin included nausea  headache and pyrexia. Patients in the chemotherapy arm experienced nausea, pyrexia and diarrhoea.
Additionally, any-grade veno-occlusive liver disease (VOD) occurred more frequently in patients treated with inotuzumab ozogamicin compared to chemotherapy (11% vs. 1%). Five patients taking inotuzumab ozogamicin developed VOD during treatment and 10 patients developed VOD after subsequent stem cell transplant. Among those taking chemotherapy, one patient developed VOD after transplant; no cases of VOD occurred during treatment with chemotherapy.
Related topics
Related organisations
Related diseases & conditions