Keytruda superior to chemotherapy in NSCLC study
The KEYNOTE-024 trial investigating Keytruda in patients with previously untreated advanced non-small cell lung cancer has met its primary endpoint…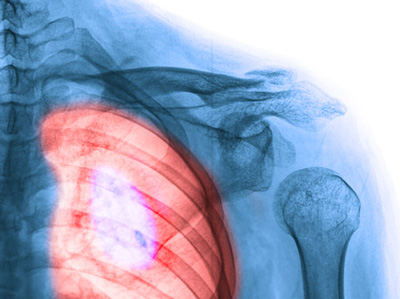 The KEYNOTE-024 trial investigating the use of Merck's Keytruda (pembrolizumab) in patients with previously untreated advanced non-small cell lung cancer (NSCLC) has met its primary endpoint.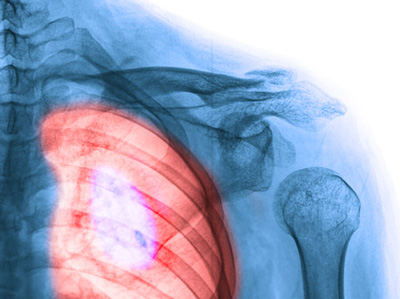 KEYNOTE-024 is a Phase III study that compared the therapy to standard of care (SOC) platinum-based chemotherapies in the treatment of patients with advanced NSCLC whose tumours expressed high levels of PD-L1 (tumour proportion score of 50 percent or more). The study randomised 305 patients to receive Keytruda (200 mg every three weeks) or SOC platinum-based chemotherapies: paclitaxel+carboplatin, pemetrexed+carboplatin, pemetrexed+cisplatin, gemcitabine+carboplatin, or gemcitabine+cisplatin. Pemetrexed maintenance therapy was permitted for patients with non-squamous histologies. In addition, patients randomised to the control had the option of crossing over to pembrolizumab upon disease progression. The primary endpoint was progression-free survival (PFS); secondary endpoints were overall survival (OS) and overall response rate (ORR).
In this trial, the therapy was superior compared to chemotherapy for both the primary endpoint and the secondary endpoint of overall survival.
Commenting on the results, Dr. Roger M. Perlmutter, president, Merck Research Laboratories, said: "We believe that the KEYNOTE-024 results have the potential to change the therapeutic paradigm in first-line treatment of non-small-cell lung cancer. We look forward to sharing these data with the medical community and with regulatory authorities around the world."
The safety profile of Keytruda in this trial was consistent with that observed in previously reported studies in patients with advanced NSCLC.
Merck currently has the largest immuno-oncology clinical development programme across the industry and is advancing five registration-enabling studies for NSCLC with Keytruda as a monotherapy and in combination.
Related topics
Related organisations
Related diseases & conditions