Phase I/II trial of INCAGN1876 in solid tumours starts
The open-label, dose-escalation portion of the trial will evaluate the safety and tolerability of INCAGN1876 in patients with solid tumours…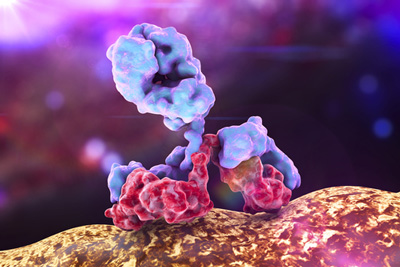 The first patient has been dosed in a Phase I/II clinical trial of the anti-GITR agonist antibody INCAGN1876.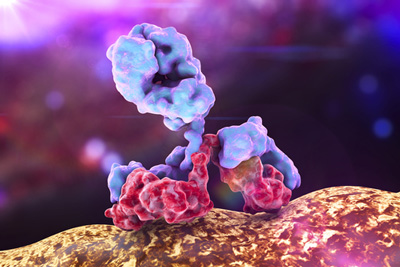 The trial is being conducted by Incyte in collaboration with Agenus.
The open-label, dose-escalation portion of the trial will evaluate the safety and tolerability of INCAGN1876 in patients with advanced or metastatic solid tumours and determine the pharmacologically active and/or maximum tolerated dose of INCAGN1876. Part 2 of the trial is planned to further evaluate the recommended dose of INCAGN1876 in selected tumour types, including advanced or metastatic endometrial adenocarcinoma, melanoma, non-small cell lung cancer and renal cell carcinoma.
"This is the second product candidate from our antibody programme that has advanced into clinical trials this year," said Garo H. Armen, Ph.D. Chairman and CEO of Agenus. "We expect to initiate additional clinical studies with antibodies as well as other immuno-oncology leads from our comprehensive pipeline in the next twelve months."
INCAGN1876 targets GITR
INCAGN1876 is an agonist antibody targeting the glucocorticoid-induced TNFR-related protein, or GITR. Upon activation, GITR, a co-stimulatory receptor, can stimulate immune cells to target and potentially destroy cancer cells. This antibody was discovered during an earlier collaboration with Ludwig Cancer Research. The antibody is being co-developed by Agenus and Incyte.
"Targeted immunomodulatory therapy including anti-PD-1 and CTLA-4 drugs have demonstrated unprecedented results in cancer, but there remains significant need to improve treatment in cancer patients," said Robert B. Stein, M.D., Ph.D., Agenus' President, Research & Development. "GITR is a unique co-stimulatory receptor which holds great promise as a new pathway for stimulating immune cells to target cancer and may be effective alone or in combination with other immuno-modulatory approaches."
Related organisations
Related diseases & conditions