BMS in sickle cell partnership to help treat Angolan children
The Angola Sickle Cell Initiative and Bristol-Myers Squibb are teaming up to provide children with sickle cell disease in Angola with Droxia…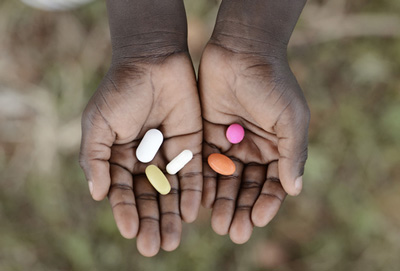 The Angola Sickle Cell Initiative and Bristol-Myers Squibb are teaming up to provide children with sickle cell disease in Angola with an effective medication to which many patients in the country have lacked access.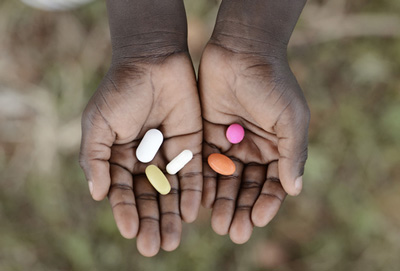 The programme will provide thousands of Angolan children regular access to Bristol-Myers Squibb's Droxia (hydroxyurea), which is indicated to reduce the frequency of painful crises and the need for blood transfusions in patients with sickle cell anaemia with recurrent moderate to severe painful crises. This new five-year demonstration programme is intended to build understanding of the effectiveness of treating children in resource-limited settings and to establish the cost benefits to the healthcare systems.
Commenting on the news, Dr David Poplack, director of the Texas Children's Cancer and Haematology Centers and professor of paediatric oncology at Baylor College of Medicine, said: "World Sickle Cell Day was June 19, so this is a momentous time to announce this new partnership to provide potentially life-altering medication to thousands of children in Angola, one of Africa's countries hardest hit by sickle cell disease. Hydroxyurea is known to lessen the devastating complications of sickle cell disease."
Angola has one of the highest rates of the disease
Angola has one of the world's highest rates of the sickle cell disease with up to 10,000 babies born with the disease each year. By some estimates, up to 50 percent of these children die before five years of age. However, most patients in the country have not had access to hydroxyurea.
Bristol-Myers Squibb will donate Droxia for the treatment of up to 1,200 children during the first two years of the programme, increasing this up to 4,100 after the pilot period. The programme will launch in Luanda and Cabinda and later will expand to additional sites.
"We are proud to partner with the Angola Sickle Cell Initiative to help bring much needed treatment to infants born with this painful and deadly disease," said John Damonti, vice president of corporate philanthropy at Bristol-Myers Squibb and president of the Bristol-Myers Squibb Foundation. "As important as providing treatment to the 4,100 children is that at the end of this five-year demonstration project, we should have ample data needed for governments and funders to consider providing the resources necessary to support large-scale treatment programmes."
Leaders of this new initiative hope to demonstrate over the five years the health benefits and cost effectiveness of a hydroxyurea treatment programme for infants with sickle cell disease, and use patient data and outcomes as the foundation for an advocacy plan to provide treatment to all children in Angola and throughout the continent.
Related organisations
Related diseases & conditions