Novartis and Xencor enter bispecific antibody collaboration
The collaboration includes XmAb Bispecific Technology for 4 Novartis targets and access to Xencor Fc Technologies…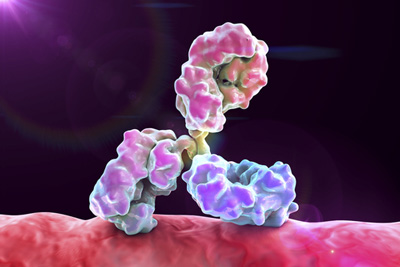 Novartis and Xencor are to develop bispecific antibodies for treating cancer.
The agreement is the latest in a series of acquisitions and strategic collaborations between Novartis and biotech companies that have helped bolster its deep and diverse immuno-oncology pipeline.
Traditional monoclonal antibodies target and bind to a single antigen. Bispecific antibodies are engineered to recognise and target two different antigens, which makes them potentially more effective in targeting complex diseases. A T-cell engaging bispecific antibody is able to bind an antigen on a tumour cell with one arm and engage T-cells capable of their destruction with the other.
With the new agreement with Xencor, Novartis receives the right to develop four additional bispecific antibodies and to use other Xencor proprietary antibody engineering technology for up to ten additional biotherapeutic programmes across the Novartis R&D portfolio. In addition, the companies will collaborate to co-develop Xencor's two bispecific T-cell engaging antibodies (XmAb14045 and XmAb13676) targeting CD3xCD123 and CD3xCD20 for the treatment of acute myeloid leukaemia and B-cell malignancies.
Commenting on the agreement, Jay Bradner, President of the Novartis Institutes for BioMedical Research, said: "This collaboration is part of our strategy to join forces with technology innovators who can help us rapidly advance new medicines to the clinic. We look forward to working with the Xencor team to advance these programmes in immuno-oncology and to using their antibody engineering platform to develop biotherapeutics for additional diseases." 
Bassil Dahiyat, Ph.D., president and chief executive officer of Xencor, said: "We are excited to move forward in collaboration with Novartis on the development of XmAb14045 and XmAb13676, while maintaining our rights in the US. This opportunity to work with and learn from a world leader in the late-stage development and commercialisation of immune-oncology drugs gives us the opportunity to take our lead drugs through clinical development and into commercialisation in the US and, with the other molecules to be developed, continues to expand the reach of our technology." 
Xencor retains all US rights to XmAb14045 and XmAb13676 
The addition of Xencor's T-cell engaging bispecific antibody programmes expands Novartis' immuno-oncology portfolio that includes novel checkpoint inhibitors, chimeric antigen receptor T-cell (CART) technology, myeloid cell targeting agents, the T-cell stimulating factor IL-15, STING agonists that enhance immune recognition of cancers, and adenosine receptor antagonists and TGF-beta blocking antibodies that overcome immunosuppression in the tumour microenvironment. Currently seven of these programmes are in the clinic and five more are expected to enter the clinic individually and as combinations by the end of 2016.
Under the terms of the agreement, Xencor is receiving a $150 million upfront payment from Novartis and the two companies will equally share the cost to jointly develop two Xencor antibodies targeting the CD3 domain.  Xencor retains full US commercial rights to these programmes, and Novartis has ex-US commercial rights. In addition to these antibodies, Novartis receives worldwide rights to develop and commercialise four additional bispecific programmes, with Xencor eligible to "opt in" to one of these programmes in the US.
Related topics
Related diseases & conditions