Mundipharma obtains global ex-US rights to Zubsolv
Orexo's Zubsolv (buprenorphine and naloxone sublingual tablet) is a potential new treatment option for patients with opioid dependence…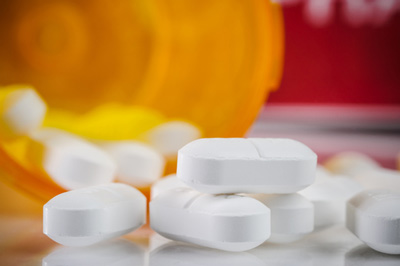 Mundipharma has obtained exclusive global (ex-US) rights to Orexo's Zubsolv (buprenorphine and naloxone sublingual tablet), a potential new treatment option for patients outside the US with opioid dependence.
Under the terms of the agreement, Orexo receives an upfront payment of €7 million and, pending achievement of marketing authorisations and certain commercial milestones, they are also entitled to receive further milestone payments as well as tiered royalties on future net sales.
Mundipharma has said it is committed to developing alternative treatment options to help treat patients. The addition of Zubsolv to the Mundipharma pipeline continues the growth of the company and builds on its ambition to provide a greater choice of therapies to patients and clinicians managing addiction to opioids, including heroin.
20 million people outside the US suffer from opioid dependence
Zubsolv is licensed in the US for the treatment of opioid dependence and used as part of a comprehensive treatment plan, which includes counseling and psychosocial support. It is expected to be submitted to the EMA for marketing authorisation pending the completion of a registrational bioequivalence study compared to reference product Suboxone tablet (buprenorphine and naloxone).  Regulatory filings in other ex-US territories are also planned. This agreement means that Zubsolv could potentially reach the 20 million people outside the US who are estimated to suffer from opioid dependence.
Commenting on the new partnership, Antony Mattessich, President and CEO, Mundipharma, said: "We're very excited about this new collaboration and the opportunity to realise the potential of Zubsolv to help patients and healthcare professionals manage opioid dependence with a combination product that is designed to deter misuse. We share the hopes and concerns of patients and their families battling heroin addiction. Our ambition is to give people the best possible chance to overcome their challenges in this area of high unmet need."
Nikolaj Sørensen, CEO of Orexo AB, added: "I am very pleased that Zubsolv soon could have a more global reach. Mundipharma has shown a strong commitment to become a leader in the treatment of opioid dependence and I am proud they have selected to commercialise Zubsolv."