First patient treated in Phase I VXM01 glioblastoma trial
Vaximm's VXM01 is an oral T-cell immunotherapy that targets the tumour-specific vasculature and certain immune-suppressive cells…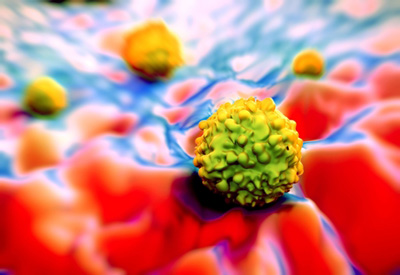 The first patient has been successfully treated in a Phase I clinical trial with Vaximm's oral T-cell immunotherapy, VXM01, in glioblastoma.
VXM01 targets the tumour-specific vasculature and certain immune-suppressive cells. It is based on a live attenuated, safe, orally available, bacterial vaccine strain, which is modified to carry vascular endothelium growth factor receptor-2 (VEGFR2) as the target gene. VXM01 stimulates the patient's immune system to activate VEGFR2-specific, cytotoxic T-cells. These immune killer cells then actively destroy cells in the tumour vasculature leading to an increased infiltration of various immune cells into the tumour. In preclinical studies, a murine analogue VXM01 vaccine showed broad anti-tumour activity in different tumour types.
Professor Andreas Unterberg, Chairman, Department of Neurosurgery, Heidelberg University Hospital, commented "Given the deadly nature of glioblastoma, we are in urgent need of treatments that will help to prevent the recurrence of disease. Vaccination with the oral immunotherapy VXM01 has the potential to be a potent tool in helping to slow or stop the recurrence of the cancer, and I look forward to seeing the results from this study."
Measuring VXM01-related cytotoxic T-cell response
The Phase I study will initially enrol six patients with operable recurrence of a glioblastoma. Patients will receive four doses of oral VXM01 four to five weeks before surgery, and two safety magnetic resonance images at 3 and 1 weeks, prior to reoperation. Following surgery, patients may receive optional VXM01 administrations every four weeks up to week 48. The primary objectives of the study are safety and tolerability. The trial will also investigate a number of pharmacodynamic endpoints and clinical response. A special focus of the study is the measurement of the VXM01-related cytotoxic T-cell response, the assessment of immune cell infiltration and of changes in the vascularisation and the PD-1/PD-L1 status of the tumour, as a response to the treatment.
Commenting on the study, Professor Wolfgang Wick, MD, Chairman, Department of Neurology, Heidelberg University Hospital, and principal investigator of the study, said: "Today, the primary goal for brain tumour immunotherapy is to understand its treatment successes and limitations and to prepare for larger, more sophisticated trials. The current trial offers a window to immunotherapy treatment through a clear molecular readout and potential design insights for a new, larger study."