NICE recommends secukinumab for people with ankylosing spondylitis
The National Institute for Health and Care Excellence (NICE) has recommended innovative new drug secukinumab for treating ankylosing spondylitis, a type of arthritis that mainly affects the back….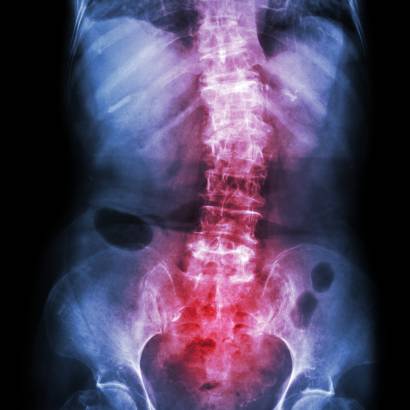 The National Institute for Health and Care Excellence (NICE) has recommended new drug secukinumab (Cosentyx, Novartis) for treating ankylosing spondylitis, a type of arthritis that mainly affects the back.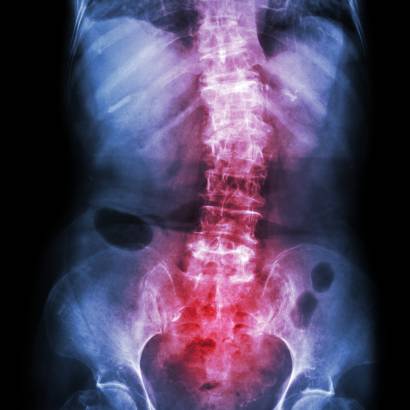 Secukinumab, which was only licensed for use in the UK in May, is the first in a new class of drug to treat the condition. The drug helps patients by reducing inflammation and pain and improving mobility, and comes in pre-filled pen syringes to be injected by the patient.
"Novartis welcomes the news that UK patients are one step closer to gaining access to Cosentyx for the treatment of ankylosing spondylitis. This decision acknowledges the significance of clinical data supporting this treatment" said Hugh O'Dowd, Country President and General Manager UK, Novartis Pharmaceuticals. "Symptoms of this condition are often chronic and painful, impacting on patients' daily lives – Novartis is committed to helping alleviate the burden that this condition brings to patients and their loved ones."
The draft guidance recommends the drug for treating active ankylosing spondylitis in adults when non-steroidal anti-inflammatory drugs or TNF-alpha inhibitors haven't worked or aren't suitable.
A misery of aches and pains
Ankylosing spondylitis causes inflammation mainly in the joints of the lower spine, leading to back pain, stiffness, swelling and tiredness.
Around 200,000 people have ankylosing spondylitis in the UK, with approximately 2,300 new diagnoses each year in England and Wales and the condition is about three times more common in men than in women.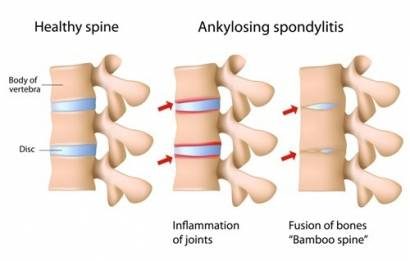 Secukinumab is a human monoclonal antibody; it works by blocking the activity of the molecule interleukin 17A which is involved in ankylosing spondylitis, reducing the activity of the immune system and the symptoms of the disease.
Price of treatment
The list price of secukinumab is £9140.85 per person in the first year and £7312.68 in subsequent years. The drug is recommended only if the company provides it with the discount agreed in the confidential patient access scheme.
Professor Carole Longson MBE, director of the centre for health technology assessment at NICE, said,
"Ankylosing spondylitis is a painful, debilitating and lifelong condition that can have a major negative impact on quality of life."
"The committee heard from patient and clinical experts that having a greater choice of treatments would be particularly valuable because it would allow people with ankylosing spondylitis and their clinicians choose treatments that reflect their individual needs and preferences and give them more control over their condition."
A last chance lifeline
"The committee heard that it is particularly important to have a different option for a patient whose treatment with a second TNF-alpha inhibitor isn't possible or hasn't worked and concluded that secukinumab is a promising new advance in treating active ankylosing spondylitis. Its availability on the NHS would be good news for people with this often distressing condition."
The draft guidance is now with consultees, who have the opportunity to appeal against it. Until NICE issues final guidance, NHS bodies should make decisions locally on the funding of specific treatments. Once NICE recommends a treatment 'as an option', the NHS must make sure it is available within three months (unless otherwise specified) of its date of publication.
Related drugs
Related diseases & conditions