NHS Scotland approves Novo Nordisk's diabetes drug
The drug was approved using evidence from three phase III studies in adults with type 1 diabetes mellitus and five phase III studies in adults with type 2 diabetes mellitus. The researchers discovered that insulin degludec was non-inferior to other long-acting insulin analogues, assessed by the mean change in glycosylated haemoglobin (HbA1c)…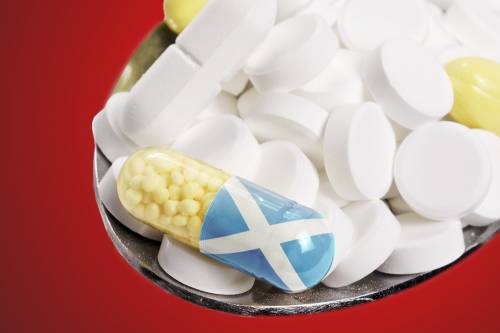 Novo Nordisk confirmed that the Scottish Medicines Consortium (SMC) has now recommended Tresiba (insulin degludec) to treat Scottish NHS patients living with diabetes. Initially refusing to recommend the drug, the institution finally reconsidered after a second submission of evidentiary data.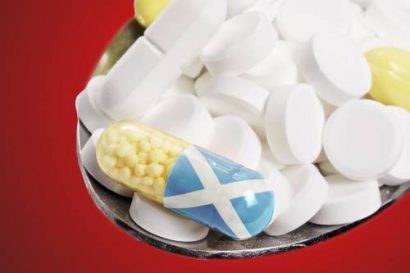 The drug was approved using evidence from three phase III studies in adults with type 1 diabetes mellitus and five phase III studies in adults with type 2 diabetes mellitus, discovering that insulin degludec was non-inferior to other long-acting insulin analogues, assessed by the mean change in glycosylated haemoglobin (HbA1c). This means that Insulin degludec has been approved, and not just for adults either; the recommendation is to include adolescent patients and children over the age of 1 living with diabetes.
A growing problem
With more than 276,000 people living with diabetes in Scotland, an increase of 25% since 2008, this is a significant development for the Scottish population as Diabetes patients will now have access to an alternative treatment option to help manage their condition. NHS Scotland spends almost £1bn annually on diabetes alone, equating to £100,000 every hour and yet, according to recent reports, Scotland has the worst record of HbA1c control in the western world.
Dr Russell Drummond, Clinical Director for Medicine at Glasgow Royal Infirmary commented, "People living with diabetes face various challenges on a daily basis, particularly when they are taking insulin. Balancing activity, diet, work, children and driving, all whilst having to consistently measure and manage blood sugars can be difficult."
Hypoglycaemia (hypos) range from mild to severe and can be significantly debilitating, greatly impacting quality of life, affecting people's sleep patterns, their relationships and their ability to work. Symptoms may include a pounding heart, trembling, hunger, blurred vision, diminished inhibitions and in extreme cases; confusion and disorientation, intense nightmares, seizures, or loss of consciousness.
"Hypoglycaemia, low blood sugar, is a common and major concern for my patients, especially at night when it is harder to detect and manage," Dr Drummond continued.
Rahul Kapur, Head of Medical Affairs at Novo Nordisk UK added, "Today's announcement is a positive milestone for us at Novo Nordisk. As a company, we pride ourselves on keeping patients' needs at the forefront when developing new and innovative therapies. We are delighted to be able to offer people with diabetes in Scotland access to a treatment that can help to manage blood glucose levels, and to help with some of the challenges associated with insulin, like hypoglycaemia."
Related organisations
Related diseases & conditions