Pfizer to acquire AstraZeneca's anti-infective business
The agreement includes the rights to the newly approved EU drug zavicefta (ceftazidime-avibactam), the marketed agents merrem/meronem (meropenem) and zinforo (ceftaroline fosamil), and the clinical development assets aztreonam-avibactam (ATM-AVI) and CXL…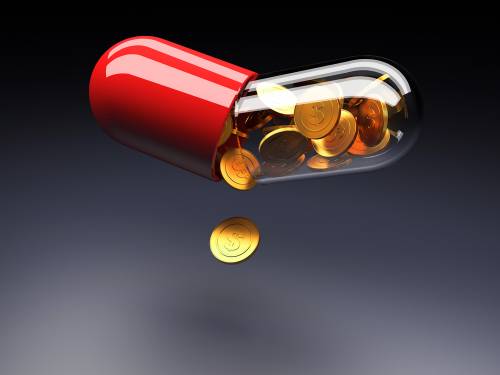 Pfizer has entered into an agreement with AstraZeneca to acquire the development and commercialisation rights to its late-stage small molecule anti-infective business.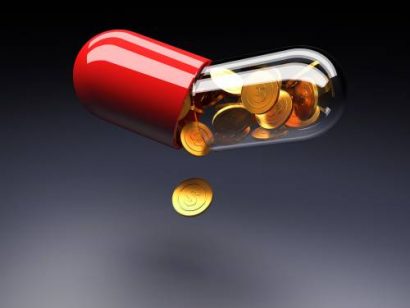 The agreement includes the rights to the newly approved EU drug zavicefta (ceftazidime-avibactam), the marketed agents merrem/meronem (meropenem) and zinforo (ceftaroline fosamil), and the clinical development assets aztreonam-avibactam (ATM-AVI) and CXL.
Financial agreement
Under the terms of the agreement, Pfizer will make an upfront payment of $550 million to AstraZeneca upon the close of the transaction and a deferred payment of $175 million in January 2019.
In addition, AstraZeneca is eligible to receive up to $250 million in milestone payments, up to $600 million in sales-related payments, as well as tiered royalties on sales of zavicefta and ATM-AVI in certain markets.
"The addition of AstraZeneca's complementary small molecule anti-infective portfolio will help expand patient access to these medicines and enhance our global expertise and offerings in this increasingly important area of therapeutics, in addition to providing the opportunity for near-term revenue growth," said John Young, president, Pfizer Essential Health.
Luke Miels, VP for Europe and head of the Antibiotics Business unit at AstraZeneca, said, "This agreement reinforces our strategic focus to invest in our three main therapy areas where we can make the greatest difference to patients' lives. We're pleased that our strong science in antibiotics will continue to serve a critical public health need through Pfizer's dedicated focus on infectious diseases, ensuring these important medicines reach greater numbers of patients around the world."
AstraZeneca's small molecule anti-infective franchise:
Zinforo (ceftaroline fosamil)
Zinforo was launched in October 2012 and is an intravenous cephalosporin antibiotic intended for use as a monotherapy in the treatment of adult patients with complicated skin and soft tissue infections (cSSTI) or community-acquired pneumonia (CAP).
Zinforo is bactericidal and works by binding to and inhibiting penicillin-binding proteins (PBPs).
It has now been approved in 52 markets and launched in 32 markets.
Zavicefta (CAZ-AVI)                                                      
Zavicefta (ceftazidime-avibactam) is a combination antibiotic that has been developed to treat serious Gram-negative bacterial infections.
It consists of a combination of avibactam and ceftazidime – a third generation antipseudomonal cephalosporin with a well-established efficacy and safety profile.
The drug offers a differentiated profile versus existing treatment options in serious Gram-negative infections through its coverage of a broad range of species of Enterobacteriaceae including those that produce extended-spectrum beta-lactamase and Klebsiella pneumonia carbapenemase, together with activity against difficult-to-treat P. aeruginosa.
Merrem/Meronem (meropenem)
Merrem/Meronem is a carbapenem anti-bacterial used for the treatment of serious infections in hospitalised patients.
Meronem is a broad spectrum agent indicated for the treatment of a wide variety of serious bacterial infections in adults and children, including pneumonia, community acquired pneumonia and nosocomial pneumonia; broncho-pulmonary infections in cystic fibrosis; complicated urinary tract infections; complicated intra-abdominal infections; intra- and post-partum infections; complicated skin and soft tissue infections; and acute bacterial meningitis in adults and children over 3 months of age.
In the US, Merrem is indicated as single agent therapy for the treatment of intra-abdominal infections and bacterial meningitis when caused by susceptible strains of the designated microorganisms in adult and paediatric patients.
ATM-AVI                                                           
ATM-AVI is a bactericidal, injectable combination of aztreonam (ATM) and a β-lactamase inhibitor, avibactam (AVI, NXL104), which is in development for the treatment of life-threatening Gram-negative bacterial infections caused by multi-drug resistant (MDR) strains, including infections caused by metallo-beta-lactamase (MBL)-producing pathogens.
ATM-AVI has the potential to be a replacement for, or alternative to, existing antibacterial agents, including colistin and tigecycline. ATM-AVI has completed its Phase I studies and is currently in Phase II development.
CXL                                                       
CXL is a novel, injectable bactericidal β-lactam/β-lactamase inhibitor combination of ceftaroline fosamil (marketed asZinforo in AstraZeneca markets), a next-generation cephalosporin with activity against multidrug-resistant Gram-positive and common enteric Gram-negative pathogens, and avibactam (AVI, NXL104), a potent β-lactamase inhibitor that inhibits Ambler Class A (including ESBL producers and KPC carbapenemases), Class C (Amp C) β-lactamase enzymes, and some Class D β-lactamase enzymes.