RedHill Biopharma receives patent approval for MS drug
A first Phase III study with RHB-104 for the treatment of Crohn's disease is currently ongoing, as well as a Phase IIa proof-of-concept study for the treatment of MS…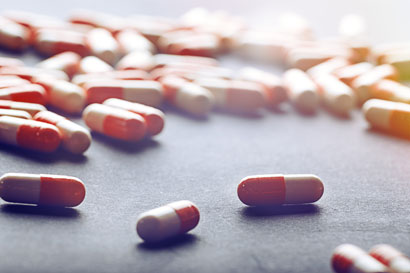 The European Patent Office will grant a new patent covering the use of RedHill Biopharma's RBH-104, for the treatment of multiple sclerosis (MS).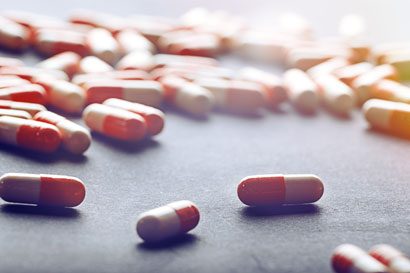 Upon the grant, the patent can be officially validated in up to 38 European countries.
About RHB-104
RHB-104 is a proprietary oral antibiotic combination therapy with intracellular, anti-mycobacterial and anti-inflammatory properties. A first Phase III study with RHB-104 for the treatment of Crohn's disease is currently ongoing, as well as a Phase IIa proof-of-concept study for the treatment of MS.
"RHB-104 is a multifaceted drug that has potentially distinct mechanisms of action that include both anti-inflammation and neuroprotection. This new European patent is an important addition to RedHill's patent portfolio covering RHB-104" stated one of RedHill's Directors, Danielle Abramson, PhD.
"We are very pleased with the progress achieved with the RHB-104 development programs for Crohn's disease and multiple sclerosis. Interim results from the Phase IIa proof-of-concept study with RHB-104 for relapsing-remitting multiple sclerosis were encouraging, demonstrating positive safety and efficacy signals and we are expecting top-line final results from this study during the fourth quarter of 2016. A DSMB analysis in the Phase III study with RHB-104 for Crohn's disease is also expected in the fourth quarter."
Worldwide patents
Patents covering the antibiotic combination therapy, including the RHB-104 formulation and uses, have been granted in over 25 countries, including the US, Australia, Canada, Japan and multiple European countries.
Treatment of multiple sclerosis
RHB-104 is being evaluated as a treatment for relapsing-remitting multiple sclerosis (RRMS), with an open-label Phase IIa proof-of-concept clinical study currently ongoing in Israel. The study was initiated following several successful pre-clinical studies and is designed to evaluate RHB-104 as an add-on therapy to interferon beta-1a in patients treated for RRMS.
Interim results announced in March 2016, after completion of a 24-week treatment period, demonstrated positive safety and efficacy signals, including an encouraging relapse-free rate, Expanded Disability Status Scale (EDSS) scores and MRI results, which support further clinical development. Final results from the study are expected at the end of 2016.
Treatment of Crohn's disease
RHB-104 is also undergoing a first Phase III study for Crohn's disease in the US, Canada, Israel, Australia and Europe. With over 200 patients of the planned total of 270 enrolled to date in the ongoing randomized, double-blind, placebo-controlled MAP US study, interim data and safety monitoring board (DSMB) analysis will be published later in the year.
RedHill is currently reviewing a possible amendment to the Phase III MAP US study protocol intended to further enhance the overall robustness of the study, provide a more precise assessment of RHB-104's treatment effect, collect additional endoscopic mucosal healing data, further evaluate the Crohn's disease population enrolled and address retention and early terminations.
Related organisations
Related diseases & conditions