ABITEC announces extension of product portfolio and enters new market
ABITEC Corporation continues to add new innovations and dosage form applications to their already expansive product portfolio…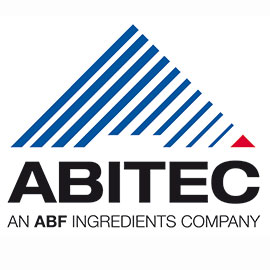 ABITEC's R&D continues to develop innovative products that meet the ever evolving demands of the pharmaceutical market. The expansion of their non-ionic High HLB surfactant line, ACCONON®, offers a product that can be used in solid formulation as a high melt emulsifier and bioavailability enhancer.  ABITEC is also introducing to market their first line of functional lipid excipients for parenteral applications, INJECTA™.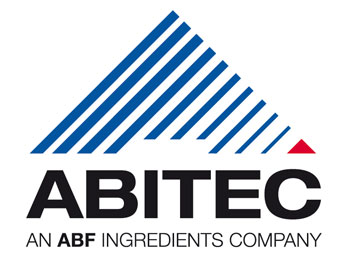 Rick Kettinger, Global Business Unit Director – Pharmaceutical and Nutritional Health for ABITEC said, "Utilization of our core capabilities and expert technical staff to develop the right products for the market is what we do best. We strive to increase our customer's formulating options, with high-quality products that meet the needs of their application."
Technical highlights include: ABITEC Corporation
ACCONON® C-50 EP/NF*
ACCONON® C-50 EP/NF is mixed mono-, di- and triglycerides of hydrogenated palm oil and Macrogol palmitate/stearate and meets the requirements of current European Pharmacopoeia (EP) and United States
Pharmacopeia/National Formulary (USP/NF) Monographs for Stearoyl Macrogolglycerides / Stearoyl Polyoxylglycerides.
INJECTA™ Lipid Excipients*
The new INJECTA™ parenteral grade lipid excipients provide improved solubilization for injectable actives. The INJECTA grade portfolio of products include; CAPTEX® medium chain triglycerides and CAPMUL® mono- and di-glycerides, manufactured specifically for use in injectable formulations. These products meet and comply with specified monographs**.
Product Name

Chemical Name

Appearance/Form

Application/Functionality

ACCONON C-50 EP/NF

PEG-50 Hydrogenated Palm Glycerides

Solid

• Solid Dispersions

• Physical Mixtures

• Surfactants

• Hot melt granulation for

amorphous drug delivery

and/or sustained release

CAPTEX INJ 355 EP/NF/JPE

 

Caprylic/Capric Glycerides

liquid

• Improved solubility for BCS II and IV APIs

• Controlled Release

CAPTEX INJ 300 Low C6 EP/NF/JPE

Caprylic/Capric Glycerides

liquid

• Improved solubility for BCS II and IV APIs

• Controlled Release

CAPMUL INJ MCM EP

Caprylic/Capric Glycerides

Liquid or solid

• Improved solubility for BCS II and IV APIs

• Controlled Release
* Developmental
**Monographs per product are noted in the chart above