The new DualFUSION Vial is first vial that combines the benefits of a strong, protective plastic outer layer and the high-performance barrier properties of an inner silica layer
New line of purpose-built, ready-to-sterilize, uniquely barcoded vials will be introduced at the American Association of Clinical Chemistry Annual Meeting…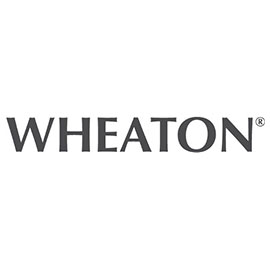 WHEATON® announces the launch of its new DualFUSION Vial that combines the best properties of both plastic and glass into one container. Using Plasma Enhanced Chemical Vapor Deposition (PECVD) Technology, an organosilicate protective layer is fused with a silica-like (SiO2 barrier) layer that is fused to a Cyclic Olefin Polymer (COP) shell to form a robust covalently bonded material.
The outer COP shell provides mechanical strength, protects against breakage, and can withstand a temperature range of -196°C to 121°C without cracking. The inner layer offers outstanding barrier performance to maintain sample integrity and protect sensitive reagents. It prevents permeation of oxygen, water vapor, and other gases, protects against delamination, and eliminates concerns over leaching of metal ions, which can compromise the integrity of vial contents. Attendees of the 2016 AACC Annual Meeting, July 31-Aug 4 at the Philadelphia Convention Center, are invited to visit WHEATON® at Booth 209 to learn more about this innovative technology.
"This breakthrough innovation is possible because of Wheaton's 126 years of experience developing premium plastic and glass products," said Wayne Brinster, president and CEO of WHEATON®. "DualFUSION provides customers with the best of both worlds: vials with the lightweight, shatter-resistant properties of plastic and an inert inner lining with protective barrier properties. We design innovative, reliable products to meet customers' needs, and the new DualFUSION vials are a prime example."
Each ready-to-use, ready-to-sterilize DualFUSION Vial has a unique barcode for rapid and easy traceability. The vials, like all WHEATON® packaging components, provide purpose-built solutions. The innovative dual layer formulation has an inert surface that offers unparalleled protection for your valuable sample or product.
"WHEATON has long been the supplier of choice for the in vitro diagnostics industry, and with the introduction of DualFUSION vials, we continue to respond to customers' needs and provide innovative, purpose-built solutions," said Brinster. "Manufacturers of IVD kits and reagents depend on Wheaton for reliable, safe packaging solutions."