Pall Life Sciences launches the Cadence™ BioSMB Process system to enable fully scalable, continuous multi-column chromatography
Pall Life Sciences is pleased to announce the commercial launch of the Cadence BioSMB Process system single-use flow path, continuous multi-column chromatography system…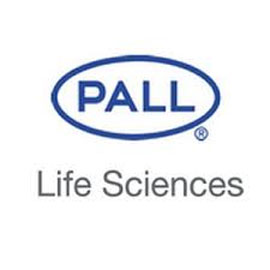 Pall Life Sciences, a division of global filtration, separation and purification leader Pall Corporation, is pleased to announce the commercial launch of the Cadence BioSMB Process system single-use flow path, continuous multi-column chromatography system.
It has been designed for linear scale-up of an existing PD-scale continuous purification process to a GMP-compliant process-scale continuous purification using feedstreams derived from fed batch bioreactors of up to 2,000L volume.
The Cadence BioSMB Process system can operate with up to eight chromatography columns. It features integrated single-use pump heads, a valve cassette, sensors and flow path to support various chromatographic steps, while also reducing cleaning validation needs. Furthermore, the open platform of the system allows for the use of multiple chromatographic technologies. Ultimately, the chromatographic sorbents are used more efficiently, resulting in smaller column volumes and improved process economics.
"The Cadence BioSMB Process system follows on from the launch of our Cadence BioSMB Process Development (PD) system this Spring, fulfilling the commitment our team made last year to enabling seamless purification from PD to process scale," said Michael Egholm, PhD, VP and general manager of biopharmaceuticals at Pall Life Sciences. "Users can scale their process without changing process parameters, buffers, or sorbents, which saves time and money."
In line with Pall Life Sciences' drive to continuously improve bioprocesses, the Cadence BioSMB Process system is designed for integration with other Pall products to enable integration of continuous downstream solutions.
The Cadence BioSMB Process system will be on display at BPI 2016 in Boston, MA from October 4-7 in booth 521. It will be featured among a portfolio of enabling Pall Life Sciences technologies at the booth, and is the subject of many talks during the show. Find the team's full BPI agenda here: www.pall.com/main/biopharmaceuticals/event-details.page?id=20160907061502
To learn more about the Cadence BioSMB PD and Process systems, please visit: https://www.pall.com/en/biotech/press-release/pall-life-sciences-extends-the-range-of-continuous–single-use-t.html
Related topics
Related organisations