MicuRx'S Phase III MRSA antibiotic trial to support Chinese NDA filing
The recent $55M Series C financing will allow MicuRx to complete this Phase 3 study, and at a vital time with antibiotic resistance at an all time high…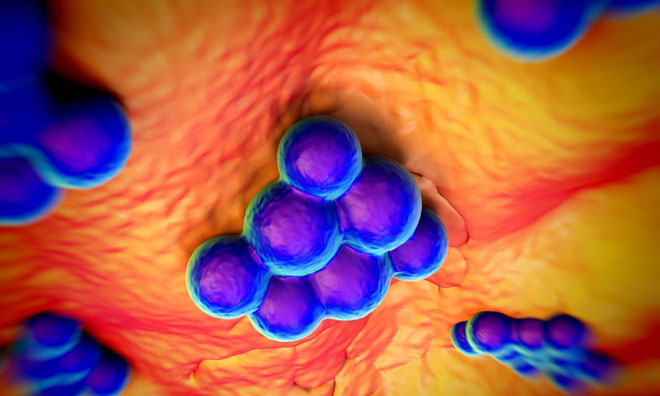 MicuRx has initiated patient enrolment in a Phase 3 study of MRX-I, an oral oxazolidinone antibacterial, in China for the treatment of complicated skin and skin structure infections (cSSSI). These infections are frequently caused by multi-drug resistant Gram-positive bacteria, including methicillin-resistant Staphylococcus aureus (MRSA) and vancomycin-resistant enterococci (VRE).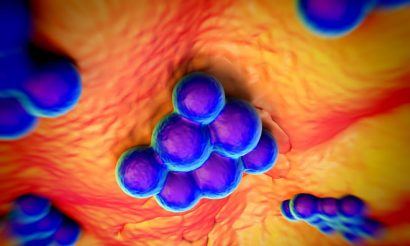 The MicuRx Phase 3 study will enrol 600 patients with cSSSI at more than 40 centres in China. Evaluation in two randomised groups of patients will compare 800 mg of oral MRX-I to 600 mg of oral linezolid (Zyvox).
Patients will be treated for seven to 14 days, with a follow up observation period up to 14 days to ensure clearance of the infection and to monitor side effects. Results are expected in early 2018.
Benefits of oral suspension
Currently, most anti-MRSA agents for serious infections are available only intravenously (IV). According to two independent market research reports based on physician surveys, an oral, anti-MRSA antibiotic that is safe for patients with co-morbidities, especially for use longer than 10 days, remains an important unmet medical need.
"We are developing a better tolerated, oral antibiotic for patients and healthcare providers that will allow more convenient and affordable therapy, potentially reducing hospitalisation and inconvenient drug administration required for IV-only antibiotics," commented Barry Hafkin, MD, CMO of MicuRx. "With the recent policy change in China, oral antibiotics for MRSA are preferred to allow for patients to be treated in the community instead of receiving an IV in the hospital."
Previous studies
In 2015, MicuRx successfully completed two independent Phase 2 studies for MRX-I in China and the US. Both Phase 2 trials, as well as completed Phase 1 studies in China, Australia, and the US, demonstrated that MRX-I is highly efficacious with non-inferiority to linezolid in treatment of skin infections, and with markedly-reduced hematologic toxicity compared to oral linezolid.
Methicillin-Resistant Staphylococcus Aureus (MRSA)
MRSA is the world's most common human drug-resistant bacterial pathogen, responsible for millions of infections and tens of thousands of deaths worldwide in a wide variety of infections such as skin, bone, lung, and bloodstream.  While several antibiotics with activity against MRSA are marketed, very few oral agents against this pathogen are available.
"The recent $55M Series C financing will allow MicuRx to complete this Phase 3 study" said Zhengyu Yuan, PhD, president and CEO of MicuRx. "Antibiotic resistance to current therapies is at an all-time high. According to the Centers for Disease Control in the US, over two million people are infected with bacteria resistant to antibiotics every year and tens of thousands die annually. New oral treatments are desperately needed."