Sanifit launches Phase II calciphylaxis study
Calciphylaxis is a serious and rare condition characterised by vascular calcification and thrombosis leading to necrosis of the skin and fatty tissue…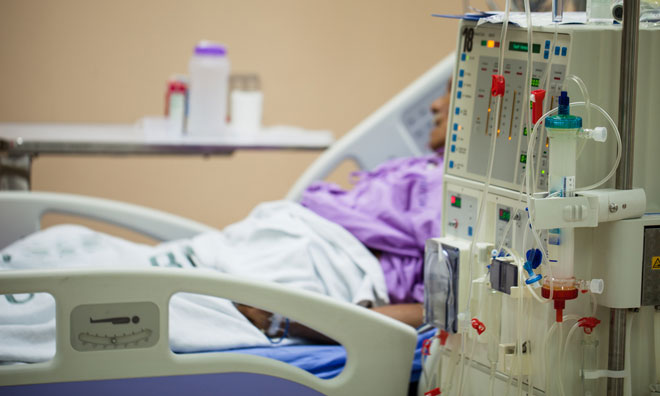 Laboratoris Sanifit initiated the first clinical trial of its lead candidate, SNF472, for the treatment of the orphan disease calciphylaxis (calcific uraemic arteriolopathy, CUA).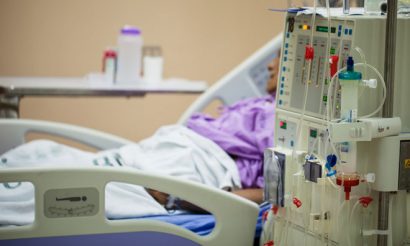 The Phase II study is the first clinical investigation of SNF472 in patients with newly diagnosed calciphylaxis. Designed as an open-label investigation, eligible patients will be treated over three months to assess the effect of SNF472 on wound healing and pain.
The trial is led by Prof Vincent Brandenburg, University Hospital RWTH Aachen, along with a team of internationally recognised calciphylaxis experts in the US, Spain and the UK. This multi-centre study plans to enrol a total of 15 adult patients with first data expected in 2017.
Preclinical models show indications function
SNF472 is administered during hemodialysis in patients with ESRD.  It selectively binds to hydroxyapatite and directly inhibits the initiation and progression of ectopic calcification. Preclinical models demonstrate that SNF472 reduces the progression of calcium deposition in blood vessels and cardiac tissue.
SNF472 has received orphan drug designation for the treatment of calciphylaxis from both the EMA and FDA.
Vincent Brandenburg, University Hospital RWTH Aachen said, "Calciphylaxis is a rare and devastating disease for which there are currently no evidence-based treatment options available. This SNF472 trial is a prospective interventional study targeting unmet medical need in calciphylaxis and we are excited to understand more about the potential for this drug to benefit dialysis patients afflicted with this grievous condition."
Sanifit is also collaborating on this trial with Frenova Renal Research, a Fresenius Medical Care North America company.
Joan Perelló, CEO of Sanifit said, "The enrolment of the first patients in this Phase II trial is a significant milestone in the clinical development of SNF472 for calcification disorders. We anticipate this trial will demonstrate SNF472's potential and build on the strong Phase I data to support its continued clinical advancement."
Calciphylaxis is a serious and rare condition characterised by vascular calcification and thrombosis leading to necrosis of the skin and fatty tissue. Patients with calciphylaxis experience painful skin ulcers with a high risk of severe infection and a 50% rate of death within the first year after diagnosis.
Calciphylaxis
The condition is seen predominantly in patients receiving dialysis therapy due to end stage renal disease (ESRD) and is related to the abnormal deposition of calcium in small blood vessels and other tissues, a process known as ectopic calcification.
Approximately 1-4% of patients with ESRD experience calciphylaxis and there is currently no FDA or EMA approved therapy to treat this disorder.
In addition to a calciphlyaxis program, SNF472 is being developed for the reduction in progression of cardiovascular calcification in dialysis patients. Preparations for a Phase IIb trial are currently underway for this separate indication.