Leading B2B Communications Agency The Scott Partnership Enters into China Market as Part of Continued Expansion
The Scott Partnership, announces its entry into the China market…
The Scott Partnership, announces its entry into the China market...
The Scott Partnership, a global Business-to-Business PR and marketing communications consultancy based in Cheshire, UK, announces its entry into the China market with the opening of its new office in Shanghai.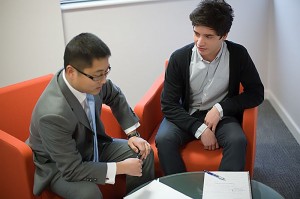 The Shanghai office became fully operational in summer 2010 and currently employs six marketing professionals in its Pudong headquarters.
The Scott Partnership China will have a strong focus in the Business-to-Business field, with specialisms in chemicals and plastics, life sciences and food and beverage. With a growing client base in these key markets, the China operation will support existing international customers operating in Asia Pacific as well as expanding, servicing and developing new clients.
For The Scott Partnership, the opening of an operation in China marks a recognition that international markets are becoming increasingly important to Business-to-Business clients and a presence on the ground able to deliver professional and specialised services into Asian markets serves that need. The Scott Partnership is now able to offer true global reach for its clients, with an international footprint covering Europe, North America and China. The opening of The Scott Partnership China will enable global brands to access professional B2B PR in the Asian market, and will enable Asian brands to benefit from the geographical coverage and unique skills of the twenty-five strong team worldwide.
"We strongly believe our entry into the China market will allow us to better serve our clients, helping them to achieve global consistency in their international communications," explains Kath Darlington, Chief Executive Officer at The Scott Partnership. "The timing for the opening of The Scott Partnership China is right – we needed to be able to deliver consistent service and strong leadership in the region and our new team is ideally placed to achieve this. Our global business has experienced double digit growth for 2009 and 2010 despite the world financial crisis – this continued success has ensured our financial commitment for this investment in China."
The Scott Partnership was founded in 1996 in the UK and over the past 14 years, it has become one of the leading B2B communication consultancies in Europe, with its expertise in industries such as life science, healthcare, chemical and materials, security, packaging, automation and analytical instruments etc. Additional to its head office in the UK and the newly opened Shanghai office, it also opened an office in Boston, USA in 2009. In the past two years, it has accelerated its pace in expanding in global markets.
For more information on The Scott Partnership, please call +44 (0)1477 539 539. Alternatively e-mail [email protected] or visit www.scottpr.com.
Related organisations
Related people