First biosimilar mAb in oncology granted EU approval
The European Commission has approved Truxima (biosimilar rituximab) for all indications of reference rituximab in the European Union.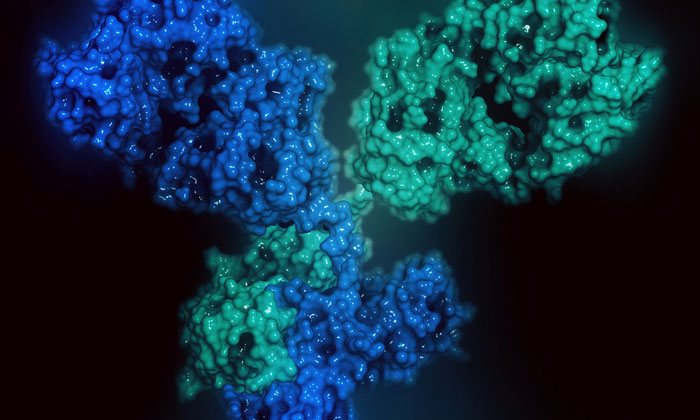 It is the first biosimilar monoclonal antibody (mAb) approved in an oncology indication worldwide, for the treatment of cancers including large B-cell lymphoma, follicular lymphoma and chronic lymphocytic leukaemia, non-Hodgkin's lymphoma (NHL), granulomatosis with polyangiitis and microscopic polyangiitis.
This approval is based on the evidence submitted to the European Medicines Agency showing compelling similarity between Truxima and reference rituximab in terms of efficacy, safety, immunogenicity, pharmacodynamics and pharmacokinetics in patients with RA and advanced follicular lymphoma, a type of NHL. These trials were conducted in over 600 patients and include data up to 104 weeks.
"We are excited to offer the first biosimilar mAb in oncology. With our partners across Europe, we will work together to ensure that Truxima is available to the many patients who can benefit from this treatment", said Jung-Jin Seo, Chairman of Celltrion, who manufactured the drug.
Dr Bertrand Coiffier, the global principle investigator of the advanced follicular lymphoma study, Head of the Department of Haematology at Hospices Civils de Lyon and Professor at the University Claude Bernard, said, "Biosimilar rituximab has been shown to have comparable efficacy and safety to reference rituximab in a large program of trials providing convincing evidence for the similarity of the two products. This has been recognised by the regulatory authorities, and hopefully this will pave the way for further innovation in this area".
Benefit of biosimilars 
"Assuming the price of biosimilar rituximab is 70% compared to reference rituximab, and the market share of biosimilar rituximab is 30% (first year), 40% (second year) and 50% (third year), over this three-year time period the budget savings across the 28 countries of the EU would be around €570 million", said Prof László Gulácsi, Head of Department of Health Economics, Corvinus University of Budapest. "This equates to 49,000 new RA, NHL and CLL patients who could be receiving life-changing treatment which is clearly a huge aggregate health-gain at both a national and EU level".
"For healthcare systems burdened with high cost oncology treatments, we are pleased to provide an option that has the potential to offer significant savings whilst ensuring patients retain access to high-quality and effective treatments".
Biologics
Biologics have led to significant improvements in the treatment of cancers since their introduction in 1998, but growing usage has resulted in a high financial burden on European healthcare systems at a time when newer innovative cancer therapies are also competing for funding in cost conscious times.
Cost-saving
In 2015, the reference product (Mabthera) was the world's top selling cancer drug, costing healthcare systems over $7.1 billion worldwide.
As Truxima is intended to cost less than the reference product, it is hoped that cost savings from using a biosimilar rituximab will enable access for patients in need of new innovative cancer therapies.
Distribution
Truxima is the second biosimilar monoclonal antibody to be marketed and distributed by the Mundipharma network in Europe, having launched infliximab, the first biosimilar monoclonal antibody, in 2015.
"Mundipharma is constantly seeking opportunities to develop and commercialise sustainable, responsible medicines for a complex and cost conscious world," said Antony Mattessich, Managing Director, Mundipharma.