Amarantus forms Elto Pharma for CNS disorders and MANF Therapeutics for ophthalmology
Amarantus Bioscience has formed a wholly-owned subsidiary named Elto Pharma for the purpose of creating investment vehicles focused exclusively on the further development of Eltoprazine, Amarantus' mid-stage central nervous system (CNS) symptomatic treatment for Adult Attention Deficit and Hyperactivity Disorder (Adult ADHD), Alzheimer's Aggression and Parkinson's disease Levodopa-induced Dyskinesia (PD-LID).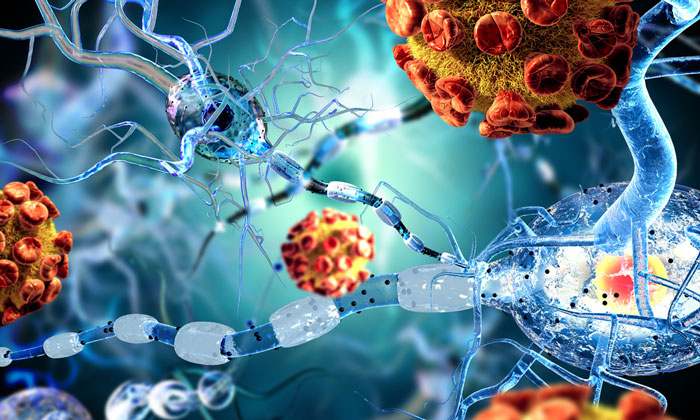 Concurrently, Amarantus has formed the wholly-owned subsidiary MANF Therapeutics for the purpose of the continued pre-clinical development of the internally discovered MANF program in development for the treatment of ophthalmological disorders, including the orphan indications retinitis pigmentosa (RP) and retinal artery occlusion (RAO), in addition to Glaucoma and Parkinson's disease.
The Company's PhenoGuard protein discovery engine that led to MANF's discovery will also be an asset of MANF Therapeutics.
XPress Group International invested $100,000 in Amarantus to facilitate these activities, and the continued development of Amarantus' strategic restructuring plan. The $100,000 XPress investment was provided on substantially the same terms as the secured convertible note previously issued to XPress in November 2016. Heng Fai Chan, the controlling shareholder of Amarantus, is the sole shareholder of XPress.
Pipelines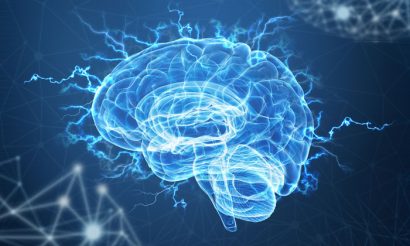 Eltoprazine has completed Phase 2 clinical studies in Adult ADHD, Alzheimer's Aggression and PD-LID. Going forward, Elto Pharma will conduct an analysis of the competitive landscape, commercial opportunity and investor appetite for each indication ahead of selecting the lead indication to pursue for further funding and renewed clinical development.
MANF has completed safety and efficacy animal proof of concept studies in RP, RAO, Glaucoma and Parkinson's disease. Going forward MANF Therapeutics will be focused on the most attractive source of funding to complete cGMP manufacturing for human grade MANF to initiate clinical trials, as well as other IND-enabling studies.
Eltoprazine Trial Data in Adult ADHD, Alzheimer's Aggression and PD-LID
Adult Attention Deficit and Hyperactivity Disorder 
The Phase 2 human clinical trial demonstrated that at both 5mg and 10 mg, the study met its Primary endpoint as measured by change from baseline in ADHD-RS-IV score in 5mg (p=0.003) and 10mg (p=0.037) doses which were statistically significantly superior to placebo with approximately 25% greater efficacy compared to placebo. Total ADHD-RS-IV scores improved by 13.6, 17.9 and 17.4 points from baseline for placebo, 5mg and 10mg of Eltoprazine, respectively. Inattention, Hyperactivity, and Impulsivity ADHD-RS-IV subscales were also analyzed.
For the Inattention subscale, both 5mg and 10mg groups showed a statistically significant benefit over placebo (0.003 and 0.039, respectively).
For the Hyperactivity subscale, the 5mg dose showed a statistically significant benefit in favor of Eltorprazine treatment compared to placebo (p=0.008); the 10mg dose was superior to placebo, however the difference was not statistically significant (p=0.130).
For the Impulsivity subscale, no significant benefit was observed for either drug dose compared to placebo.
Both 5mg and 10mg demonstrated significantly greater improvement over placebo for CGI-I scores (p=0.023 and 0.004, respectively).
The percentage of subjects who were considered improved by the investigator was 57.9% for placebo, 68.4% for 5mg, and 81.1% for 10mg. The percentage difference was significant between 10mg and placebo (0.029), but it was not between 5mg and placebo (p=0.342).
Alzheimer's Aggression 
The data for Eltoprazine demonstrate a significant improvement in eltoprazine-treated patients in the severely aggressive eltoprazine-treated population (25.1 to 16.9) versus placebo (22.5 to 21.5), p<0.05 as measured by the Social Dysfunction and Aggression Scale at the end of the four week treatment regimen, which followed a washout from previous psychoactive treatments and a 3-week placebo-lead-in period. 
Parkinson's Levodopa-induced Dyskinesia 
The Eltoprazine study in 22 subjects with long standing PD-LID was a randomised, four-way crossover design in which patients received a single dose of placebo and eltoprazine, at 2.5, 5 and 7.5 mg, in combination with a challenge dose of levodopa (1.5 times usual dose), on four different days, separated by an interval of a week. Data from the study demonstrated that eltoprazine significantly reduced peak dose dyskinesia at both the 5 (p<0.05) and 7.5 mg (p<0.05) doses using the Combined Dyskinesia Rating Scale. The 5 mg dose also showed a significant anti-dyskinetic effect on other measures of dyskinesia, including the Rush dyskinesia rating scale. Importantly, there were no adverse effects on levodopa efficacy at any dose level as evidenced by United Parkinson's Disease Rating Scale (UPDRS Part III) observation. Additionally, all dose levels of eltoprazine were well tolerated with no major adverse effects reported.
A link to the publication of the PD LID clinical data is provided here.
MANF Preclinical Data in RP, RAO, Glaucoma and Parkinson's 
Retinitis Pigmentosa 
MANF has demonstrated positive pre-clinical data in a number of models of retinitis pigmentosa including, a chronic degenerative genetic disorder. The data demonstrates that MANF has the ability to protect rods and cones, as well as improve visual acuity via improvement in cellular electrical signalling.
S334ter model (University of Miami)
Rd1 model (Buck Institute on Aging)
CRX model (Buck Institute on Aging)
Light-induced damage model (EyeCRO)
Retinal Artery Occlusion and Glaucoma 
MANF has demonstrated the ability to protect rods, cones and retinal ganglion cells in acute injury models, including ischemia/reperfusion models, consistent with data in other ischemia-related indications (such as cardiovascular ischemia and cerebral ischemia).
Retinal Ischemia model (Iris Pharma)
Electronography b-wave amplitude increases
Parkinson's disease 
MANF has demonstrated the ability to protect and restore the function of dopaminergic neurons in various models of Parkinson's disease, as well as the ability to deliver the drug appropriately to the right location of the brain using Convection Enhanced Delivery.
6-OHDA (UCLA)
Pig distribution model (University of Bristol)
Related organisations
Related drugs