BMS Phase II study in non-alcoholic steatohepatitis a success 
BMS-986036 is a pegylated analogue of human fibroblast growth factor 21, a key regulator of metabolism. In preclinical models of non-alcoholic steatohepatitis (NASH), BMS-986036 improved steatosis, inflammation, hepatocyte ballooning, and fibrosis.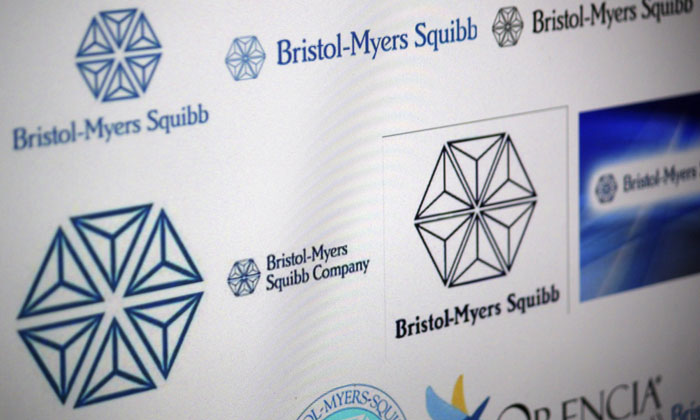 In a Phase 2 study in obese patients with type 2 diabetes, it improved insulin sensitivity, lipids, adiponectin, and fibrosis biomarkers. This Phase 2 study evaluated the safety, tolerability, and efficacy of BMS-986036 in NASH patients.
Methods
This was a multicenter, randomised (1:1:1), double-blind, placebo-controlled study in adults with body mass index ≥25 kg/m2, biopsy-confirmed NASH (F1-F3), and hepatic fat fraction ≥10%, assessed by magnetic resonance imaging – proton density fat fraction (MRI-PDFF). Randomisation was stratified by diabetes status. Patients received subcutaneous injections of BMS-986036 10 mg daily (QD), BMS-986036 20 mg weekly (QW), or placebo QD for 16 weeks. The primary efficacy endpoint was absolute change in MRI-PDFF at Week 16; exploratory endpoints included serum pro-C3 (N-terminal type III collagen propeptide, a fibrosis biomarker), ALT, AST, and, in a subset of patients, liver stiffness, assessed by MR elastography (MRE).
Results
74 patients were treated (median age, 51.5 years; women, 65%; type 2 diabetes, 38%; mean hepatic fat fraction, 19.5%). Baseline characteristics, including histology, imaging, and biochemical parameters, were comparable among groups. 68 patients had MRI-PDFF data at both Baseline and Week 16. At Week 16, both BMS-986036 regimens significantly reduced MRI-PDFF versus placebo and improved pro-C3, MRE, adiponectin, ALT and AST (Table). The most frequent AEs in BMS-986036-treated patients were diarrhoea (17% vs 8% [placebo]), nausea (15% vs 8%), and frequent bowel movements (10% vs 0%); most of these were mild, none was severe. Serious AEs occurred in 2 patients; none was considered treatment-related. There were no deaths and no discontinuations due to AEs.
Conclusions
BMS-986036, QD and QW for 16 weeks, compared with placebo, significantly decreased hepatic fat fraction in patients with NASH (F1-F3). BMS-986036 also improved biomarkers of fibrosis (MRE and pro-C3), adiponectin, and markers of hepatic injury (ALT and AST). These results suggest that BMS-986036 has beneficial effects on steatosis, liver injury, and fibrosis in NASH.
Funding
This study was sponsored by Bristol-Myers Squibb. BMS has exclusively licensed the rights to research, develop and commercialise BMS 986036, from Ambrx Inc.
Related topics
Related organisations