NextPharma Technologies appoint new Quality Director at its Braine-l'Alleud site in Belgium
NextPharma the leading European provider of product development, contract manufacturing and cold chain and logistics outsourcing services to the pharmaceutical and biotech industry, is pleased to announce the appointment of Brigitte Genard as Quality Director at its sterile contract development and manufacturing site in Braine-l'Alleud, Belgium.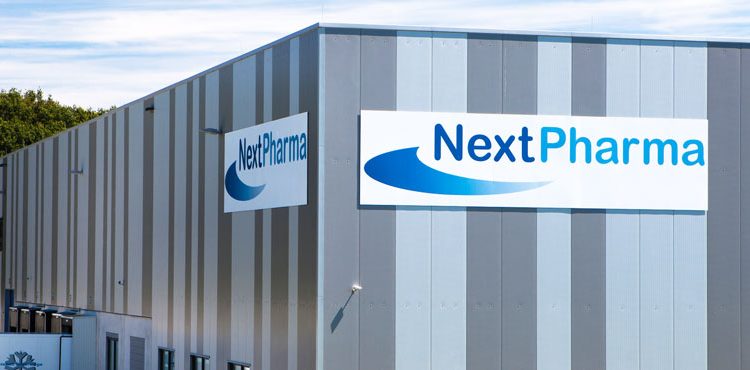 Ms. Genard will take responsibility for all aspects of quality across the Braine-l'Alleud site, including the recently FDA and PDMA inspected contract manufacturing plant which produces oncology products in commercial quantities and the Sterile Product Development Center, a centre of excellence for high-quality, formulation development and manufacture of investigational medicinal products including full lyophilization capabilities.
Ms. Genard is an Industrial Pharmacist with 18 years of experience in Quality Assurance and Production. She has extensive experience in biopharmaceutical manufacturing, has worked for 15 years in industrial vaccine operations (bulk and secondary) and has previously worked for GSK Biologicals and UCB Bioproducts as Senior Quality Assurance Manager and Head of Production.
On this appointment Bill Wedlake, CEO, NextPharma Technologies, commented: 'We are delighted to have Ms. Genard join our management team heading up the Quality function in Braine-l'Alleud. Her broad experience across our industry will enhance our ability to match the demands of our customers ensuring that NextPharma remains at the forefront of timely, competitive, healthcare outsourcing solutions of the highest quality'.
NextPharma's main sterile contract manufacturing plant in Braine-l'Alleud has extensive know how in aseptic production and packaging including the manufacture of cytotoxic products (lyophilization and solutions) gained over more than fifteen years and a growing capability in the manufacture of biologics and pre-filled syringes.
NextPharma's Sterile Product Development Center supports customers' pharmaceutical development projects from pre-formulation and formulation development through to investigational medicinal product manufacturing with lyophilization for Phase I to Phase II clinical trials with scale-up capability to Phase III and commercial scale in our commercial manufacturing facility on the same site, in accordance with the highest regulatory requirements.
NextPharma develops, manufactures, packages, and distributes a broad range of products and formulations for its customers from tablets and capsules to antibiotics, hormones and controlled release medicines. It has an established leadership position in the high technology area of injectables manufacturing, with particular expertise in product development and manufacture of oncology medicines.
NextPharma has recently been acquired by Sun European Partners with a view to leveraging NextPharma's strong track record, reputation and state of the art facilities, to grow the business both organically and by acquisition.
Related topics
Related organisations