Quotient Clinical announces major expansion of its GMP manufacturing and formulation development capacity
To accommodate demand for its RapidFACT Service…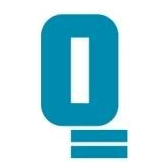 Quotient Clinical, a strategic business unit of leading drug development services provider Quotient Bioresearch, ("Quotient"), today announced the completion of a major expansion of its Pharmaceutical Sciences facilities in Nottingham, UK. The GMP (Good Manufacturing Practice) manufacturing suite has doubled in size and now incorporates six independent manufacturing rooms supporting oral, inhaled and parenteral drug products. The formulation development and pharmaceutical analysis laboratory areas have also been significantly increased and now occupy an 11,000ft2 purpose-built facility. The new facilities have been inspected and approved for use by the UK regulatory authority, the Medicines and Healthcare products Regulatory Agency (MHRA), and are now fully operational.
The expansion is in response to the increasing demand for Quotient's RapidFACT (Rapid Formulation development And Clinical Testing) service.
RapidFACT enables the efficient investigation and optimisation of new drug product formulations in humans. Conventional development timelines are reduced by 50-60% and API consumption is reduced by up to 90%, delivering significant reductions in associated costs. RapidFACT is particularly effective in addressing the clinical problems associated with poorly soluble drugs or identifying optimal exposure profiles from modified release formulations.
Mark Egerton, MD Quotient Clinical, commented: "Following the recent announcement of our collaboration agreement with Bend Research, the completion of our Pharmaceutical Sciences laboratory and GMP expansion is a milestone achievement, representing a further significant investment in our RapidFACT service. The extended capabilities and capacity will be invaluable in underpinning RapidFACT and cementing its position as a key tool in the early drug development process."
For more information on Quotient Clinical, please call +44 (0)115 974 9000 (UK/EU), 1-800-769-3518 (US), email [email protected] or visit www.quotientbioresearch.com/clinical.
Related organisations
Related people