Prism Ideas opens North American office in global growth strategy
Prism Ideas, today announced the opening of its first North American office in Boston, Massachusetts…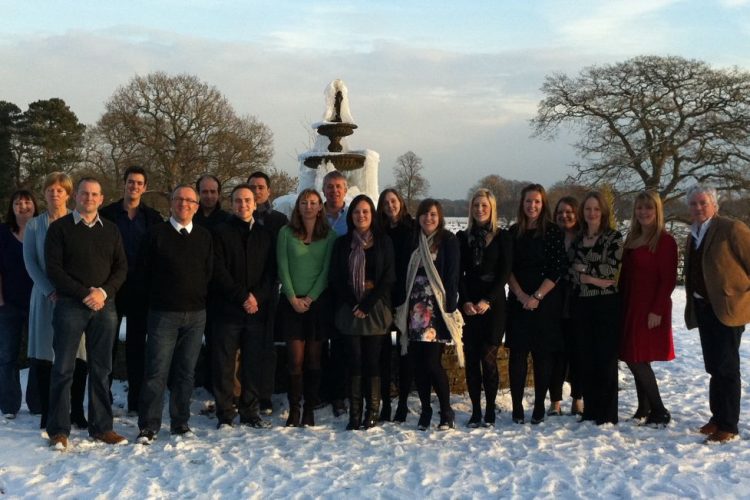 Prism Ideas' team is delighted to announce the opening of the company's new US office
Prism Ideas, a leading independent provider of medical communications and drug development consultancy services, today announced the opening of its first North American office in Boston, Massachusetts. The new office forms part of Prism's continuous growth strategy and will enable the company to expand its clinical consultancy services, support existing clients based in the US and facilitate the delivery of new therapies to market faster.
Prism Ideas' US office will be a centre of excellence for the provision of consultancy services to optimise clinical drug development programs for the pharmaceutical industry. Over the last few years, Boston has become the centre for pharmaceutical innovation in the US, receiving huge investment from the federal government to focus on life science research. As such, the city is a perfect location for Prism Ideas to strengthen its presence in the industry and increase its client base across North America.
The company's US expansion comes at a time of sustained growth for Prism which also has offices in the UK and Switzerland. Established in 2001, the company provides its clients with a broad range of services from clinical program consultancy and clinical trial support to medical communications.
Now in its 10th year of operation, Prism employs a global team of experts whose in-depth understanding of the industry is the foundation of its services to clients.
"The US is the most important market for the pharmaceutical industry and we are delighted to announce the opening of our first office in the region", comments Dr. James Sawyer, CEO at Prism Ideas. "Greater opportunity for face-to-face interaction with many of our clients will enable us to enhance our partnerships while new opportunities will ensure that we can successfully continue our strategy for growth. We will also be able to build on Prism's links with academia in the Boston area to maximise the scientific quality of our consultancy services."
Explaining the importance of this strategic move, Nigel Brooksby, Non-Executive Chairman, Prism Ideas, said: "Prism's growth is being driven by the need for pharmaceutical companies to effectively manage every step of their development and marketing processes, and to have a partner who can provide the expertise to help meet the stringent legislation enforced by regulatory bodies. With the company's new office in Boston, we anticipate being to able to grow our business and work more closely with clients to offer pragmatic solutions and ensure the successful delivery of new therapies to the marketplace."
For further information about Prism Ideas, please call +44 (0) 1270 621 724 or visit www.prismideas.com
Related organisations
Related people