ITT Analytics launches the new SI Analytics TitroLine titrator series
ITT Corporation announced that its SI Analytics brand has launched the TitroLine titrator series for advanced titration and dosing applications…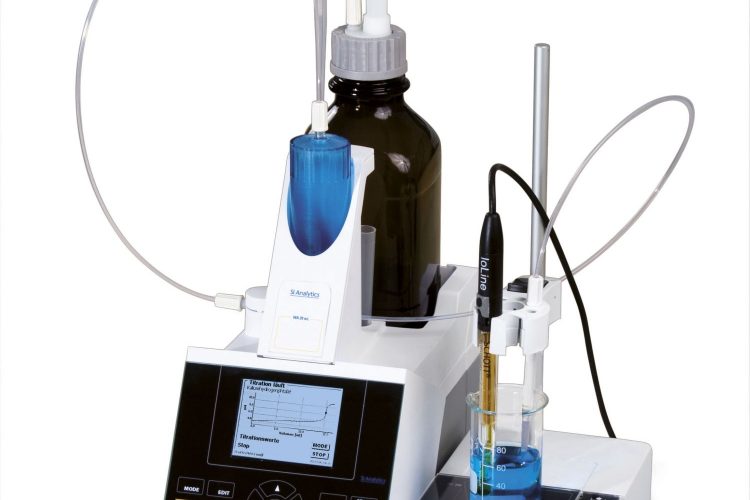 The SI Analytics TitroLine 6000 from ITT Analytics combines accuracy and ease-of-use
ITT Corporation (NYSE:ITT) announced that its SI Analytics brand has launched the TitroLine titrator series for advanced titration and dosing applications. This series completes SI Analytics' offering of automatic titrators and includes the TitroLine 6000, TitroLine 7000 and TITRONIC 500 piston burette. The family of instruments combines accuracy and ease-of-use to create solutions that offer unmatched flexibility and reliability for content analysis in various samples.
The SI Analytics TitroLine titrators from ITT Analytics offer a wide spectrum of capabilities for a variety of applications across the water and wastewater, environmental, food and beverage, pharmaceutical and chemical industries. Compact in design, the TitroLine 6000 and TitroLine 7000 titrators feature a new PC-based user interface, offering unparalleled ease-of-use and eliminating the need for extensive training. High-throughput is also ensured as a result of the instruments' feature to automatically recognize both the dispensing module and reagent data, optimizing productivity. In addition, the easy-to-read display tracks titration curve and data.
As well as the capabilities offered by the TitroLine 6000, the TitroLine 7000 titrator provides users with the ability to undertake perchloric acid titrations and other complex non-aqueous titrations, while allowing easy generation of up to 50 user-defined methods. The system also enables wireless electrode recognition of SCHOTT ID electrodes which ensures accurate calibrations and measurements.
The TITRONIC 500 is a new piston burette which offers a precise and easy alternative to bottle-top and classical glass burettes. Operation is simple as the reagent is filled automatically and the easy-to-read display clearly shows the amounts used for titration. The TITRONIC 500 also allows users to perform dosing operations quickly while conducting manual titrations with ease, ensuring that measurement is trouble-free and reliable.
To learn more about SI Analytics products from ITT Analytics visit www.ittanalytics.com